Background to the challenge
First established in 1987, Byrnecut is a leading supplier of management, labour and equipment to mining sites across Australia.
The company has grown to employ more than 2,500 people, operating a multi-million dollar fleet of specialised underground mining equipment.
What Cleanawater did
Calling on decades of expertise in oily water treatment, Cleanawater identified our belt oil skimmer as the ideal solution.
The belt skimmer system we supplied would remove oils from the sump automatically. The system uses an oleophilic tube that rests on the water's surface. This tube is automatically dragged back through a scraper and into a waste oil drum for easy removal. In addition, we supplied a timer to automatically run the belt skimmer two hours per day – ensuring minimal power usage.
This system provided Byrnecut with significant ongoing cost savings; the effective removal of floating oils and debris meant Byrnecut avoided costly pump-outs of contaminated wastewater.
The belt skimmer's timer ensures the system runs only at peak times – saving on power costs. And because the belt skimmer is portable, the low-cost system was transportable for use at other sites.
Benefits
Significant cost savings
System runs only at peak times, saving on power
Removed need for costly pump-outs
Transportable for use at other sites
Zero downtime during install
Low maintenance requirements
After-sales support
Comprehensive after-sales service. Seven days a week. That's the CleanaWater support promise.
We have industry experts located in Melbourne, Brisbane, and Newcastle. So you can always speak to somebody who understands your local market.
They're available around the clock to answer any queries you may have – whether it's about our systems or odour and water treatment in general.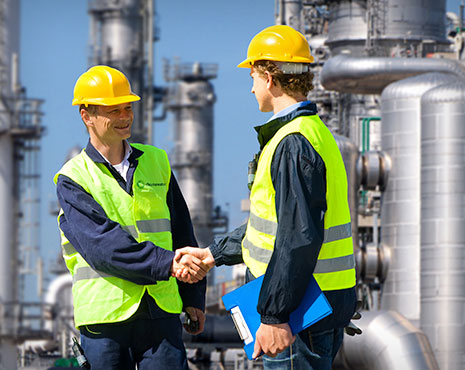 Cleanawater's end-to-end process
Step 1
Process Development
Cleanawater's project engineers confirm all site parameters, commence design and process evaluations on specific requirements for your waste water treatment plant works.
Step 2
Conceptual Modelling
Conceptual 3D models, predictive flow and performance analysis models are tested prior to manufacturing a site's waste treatment system.
Step 3
Manufacturing
We update the design briefs and create build drawings before manufacturing and commissioning at our Melbourne facility.
Step 4
Installation
The Cleanawater team complete water waste management installation and commissioning on site – without disrupting your operations.