Case Study: Freeport-McMoRan
Background to the challenge
Freeport-McMoRan is the world's largest producer of molybdenum. They are also a significant gold, oil and natural gas producer.
The company operates large, geographically-diverse assets with significant reserves of natural resources. As an international leader in mining and natural resources, Freeport-McMoRan has developed corporate environmental policies to minimise their environmental impact.
What Cleanawater did
Cleanawater reviewed key site information and discharge standards. As a result, we identified a hydrocyclone oil water separator as the ideal solution.
So we installed our DEOIL20 unit which is capable of processing 20,000L of water per hour. We coupled the skid-mounted, self-installed system with a floating oil skimmer in the wash pad sump. This would remove oils, grease, hydrocarbons to 10 parts per million.
Benefits
Low-cost water treatment solution
Immediate return against water disposal costs
Significant saving on oil separator repair costs
Enabled Freeport-McMoRan to meet Environmental Duty of Care
Zero downtime during install
Low maintenance requirements
After-sales support
Comprehensive after-sales service. Seven days a week. That's the CleanaWater support promise.
We have industry experts located in Melbourne, Brisbane, and Newcastle. So you can always speak to somebody who understands your local market.
They're available around the clock to answer any queries you may have – whether it's about our systems or odour and water treatment in general.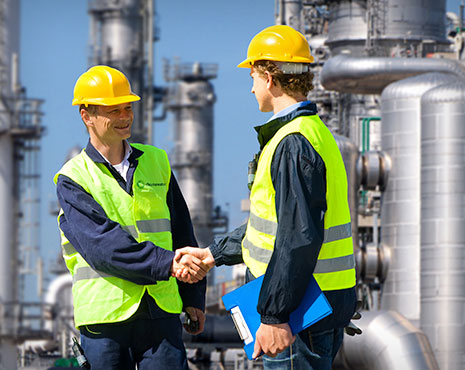 Cleanawater's end-to-end process
Step 1
Process Development
Cleanawater's project engineers confirm all site parameters, commence design and process evaluations on specific requirements for your waste water treatment plant works.
Step 2
Conceptual Modelling
Conceptual 3D models, predictive flow and performance analysis models are tested prior to manufacturing a site's waste treatment system.
Step 3
Manufacturing
We update the design briefs and create build drawings before manufacturing and commissioning at our Melbourne facility.
Step 4
Installation
The Cleanawater team complete water waste management installation and commissioning on site – without disrupting your operations.