Case Study: New Age Caravans
Background to the challenge
Established in 2004, New Age Caravans build framing and woodwork components for caravans.
In 2009, New Age began building their own range of unique caravans. Under the guidance and vision of director Gabby Barrasso, New Age Caravans have grown to produce some of the highest quality caravans in Australia. This evolution has seen New Age adopt the latest technology and construction methods – along with a significant expansion of their facilities.
What Cleanawater did
Calling on decades of expertise in supplying wash bays, Cleanawater recommended a custom solution to the brief – a rainwater harvesting system and oil water separator working in unison to achieve New Age Caravans' requirements.
We installed a rainwater harvesting system that would store and treat rainwater falling on the three-bay preparation area's roof. The small skid-mounted system included micron filtration and on-line chlorine disinfection system. This ensured stored rainwater would be fully treated before being used in the wash down bays.
A Cleanawater TS4000 SS oil water separator would then treat wash-down water. This would ensure local trade waste requirements were met prior to discharge into sewer – avoiding costly fines and shutdowns.
The result? A low-maintenance, low-cost solution to the brief. Effective storage, treatment and high-pressure delivery of water. And significant ongoing savings on mains water usage.
Benefits
Significant cost savings on mains water usage
Effective storage, treatment and high-pressure delivery of water
No costly fines or shutdowns
Low maintenance
Low-cost
After-sales support
Comprehensive after-sales service. Seven days a week. That's the CleanaWater support promise.
We have industry experts located in Melbourne, Brisbane, and Newcastle. So you can always speak to somebody who understands your local market.
They're available around the clock to answer any queries you may have – whether it's about our systems or odour and water treatment in general.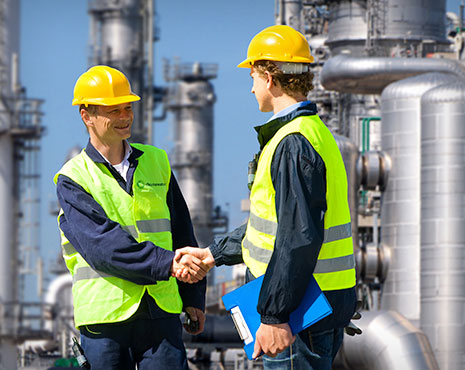 Cleanawater's end-to-end process
Step 1
Process Development
Cleanawater's project engineers confirm all site parameters, commence design and process evaluations on specific requirements for your waste water treatment plant works.
Step 2
Conceptual Modelling
Conceptual 3D models, predictive flow and performance analysis models are tested prior to manufacturing a site's waste treatment system.
Step 3
Manufacturing
We update the design briefs and create build drawings before manufacturing and commissioning at our Melbourne facility.
Step 4
Installation
The Cleanawater team complete water waste management installation and commissioning on site – without disrupting your operations.