Background to the challenge
Founded in 1993 in Queensland, Otobai Wholesalers is an automotive workshop specialising in motorcycle repair, import and wholesale.
Otobai boasts access to all motorcycle makes, models and parts, the majority of which come from Japan and the USA. It's why Otobai supply and service an enviable number of motorcycle dealerships across Australia.
What Cleanawater did
Calling on decades of expertise in AQIS regulations, we recommended a pre-treatment device to treat wash-down water prior to discharge to sewer.
The ideal solution would be an oil water separator and non-emulsifying pump working in unison. So we installed our TS 1500 SS oil water separator – complete with 100-micron filters. A non-emulsifying pump was then put in place to effectively direct the treated water to sewer. The entire system was installed in a single day, meaning no disruption to Otobai's business
The result was a wash bay that exceeds AQIS and trade waste standards – a low-maintenance, low-cost water treatment solution that meant zero fines or shutdowns.
Benefits
Low-cost water treatment solution with no consumables
Significant ongoing cost savings
Zero downtime during install
Low maintenance requirements
After-sales support
Comprehensive after-sales service. Seven days a week. That's the CleanaWater support promise.
We have industry experts located in Melbourne, Brisbane, and Newcastle. So you can always speak to somebody who understands your local market.
They're available around the clock to answer any queries you may have – whether it's about our systems or odour and water treatment in general.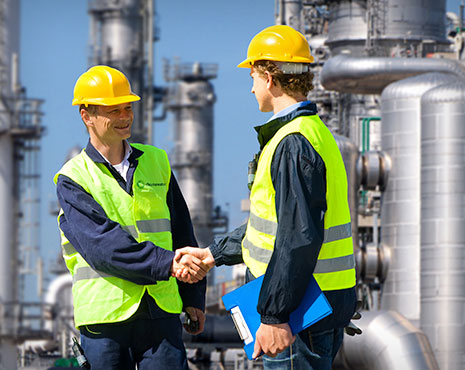 Cleanawater's end-to-end process
Step 1
Process Development
Cleanawater's project engineers confirm all site parameters, commence design and process evaluations on specific requirements for your waste water treatment plant works.
Step 2
Conceptual Modelling
Conceptual 3D models, predictive flow and performance analysis models are tested prior to manufacturing a site's waste treatment system.
Step 3
Manufacturing
We update the design briefs and create build drawings before manufacturing and commissioning at our Melbourne facility.
Step 4
Installation
The Cleanawater team complete water waste management installation and commissioning on site – without disrupting your operations.