Background to the challenge
Barrick Gold is the world's largest producer of gold. With mines operating across five continents, they control some of the most prolific mineral reserves on earth.
In 2013, Barrick produced 7.17 million ounces of gold. The company has met its gold production guidance for 11 years in a row.
What Cleanawater did
Calling on decades of expertise in mining wastewater treatment, Cleanwater identified a hydrocyclone oil water separator as the ideal solution.
So we installed our DEOIL10 hydrocyclone system with a treatment rate of 10,000L per hour. This would ensure waste water was properly treated prior to being discharged into an evaporation pond.
The new system enabled the removal of gantries installed to support the previous oil water separator. That meant pumping-out and maintenance would now be less costly and less time consuming – giving Barrick a significant ongoing saving.
Retrofitting the system to the existing wash bay meant a quick install – saving on costly downtime. The result was a low-maintenance, low-cost water treatment solution that fit the brief perfectly.
Benefits
Reduced maintenance and service costs
Consistent discharge rate in line with environmental guidelines
Low cost retrofit
No infrastructure upgrades required
After-sales support
Comprehensive after-sales service. Seven days a week. That's the CleanaWater support promise.
We have industry experts located in Melbourne, Brisbane, and Newcastle. So you can always speak to somebody who understands your local market.
They're available around the clock to answer any queries you may have – whether it's about our systems or odour and water treatment in general.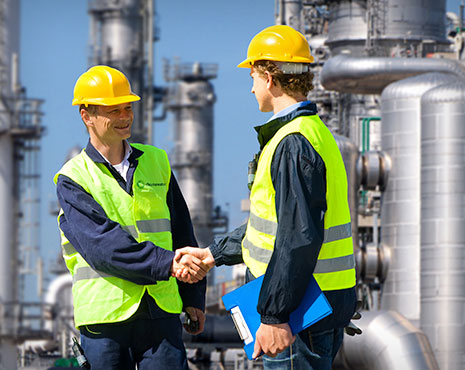 Cleanawater's end-to-end process
Step 1
Process Development
Cleanawater's project engineers confirm all site parameters, commence design and process evaluations on specific requirements for your waste water treatment plant works.
Step 2
Conceptual Modelling
Conceptual 3D models, predictive flow and performance analysis models are tested prior to manufacturing a site's waste treatment system.
Step 3
Manufacturing
We update the design briefs and create build drawings before manufacturing and commissioning at our Melbourne facility.
Step 4
Installation
The Cleanawater team complete water waste management installation and commissioning on site – without disrupting your operations.