What is Odour Control
Odour control is the process of eliminating foul-smelling odour pollution.
At CleanaWater, we not only design and install odour treatment and management systems. We also go the extra mile and offer customised odour control solutions that treat the source of the odour problem. We ensure effective, low-maintenance odour management with ongoing automated monitoring, telemetry, and convenient chemical supply services.
Why Choose CleanaWater
Our commercial and industrial odour control systems protect your staff, equipment and the public by limiting odorous and caustic air emissions. Not only can we help you meet environmental and health safety regulations, but we can also reduce fineable odour complaints, too.
We have multiple odour management strategies and control systems specifically designed for different industries. Our versatile systems can be retrofitted to existing systems or replace them entirely.
CleanaWater's odour management systems are adept at clearing foul odours in any place and context. Whether you're worried about pungent odours around garbage rooms and pump stations or the entire perimeter of your industrial premises, we will deliver the perfect odour control system.
25 years of odour management experience
Fully accredited to all Australian industry standards
Expert advice and ongoing maintenance and support
Sustainable, in-depth odour treatment and management
Customised monitoring & telemetry systems
Enquire about odour control
Odour pollution solutions in action
What causes foul odour emissions?
Foul smells are caused by the release of odorous compounds in wastewater, sludge and organic waste. These compounds evaporate and spread quickly, which is why they are referred to as volatile organic compounds (VOCs).
The most common VOC in industrial waste is hydrogen sulphide, which you can identify by its infamous rotten egg smell. Hydrogen sulphide forms through microbial anaerobic digestion.
We try to eliminate VOCs while they're still in their liquid or sludge state, trapping them within a media bed of activated carbon or through chemical treatments. Being as volatile as they are, this is not always possible. Fortunately, our odour control systems can reduce 90-100% of odours, even when they have diffused across broad areas such as landfills.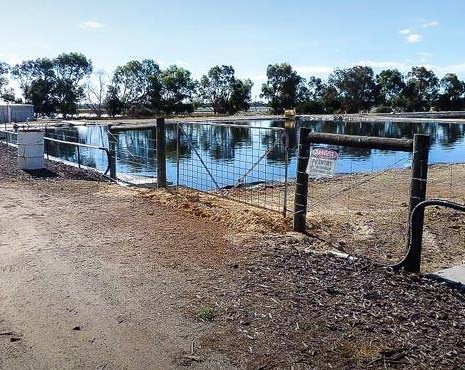 Introducing VapourGard - a revolution in airborne odour control

Need to eliminate odour complaints? Cleanawater's unique VapourGard system is more effective than fragrance and neutralising oils. VapourGard gives you total odour control with an industry-leading system.

Odour control: ferrous chloride dosing or magnesium hydroxide dosing?

The advantages and disadvantages of using ferrous dosing and magnesium hydroxide dosing systems for wastewater odour control

8 common applications for odour management systems

This is where you are likely to find odour management systems in Australia. Includes information on industry accreditation and Australian standards.