What is Odour Control
Odour control is the process of eliminating foul-smelling odour pollution.
At OdourPro, a division of CleanaWater, we not only design and install odour treatment and management systems. We also go the extra mile and offer customised odour control solutions that treat the source of the odour problem. We ensure effective, low-maintenance odour management with ongoing automated monitoring, telemetry, and convenient chemical supply services.
With OdourPro, you can trust in our commitment to delivering comprehensive and customised odour control solutions that effectively treat the source of odour problems while providing ongoing support and convenience.
Why Choose CleanaWater's OdourPro
OdourPro, a division of CleanaWater, specialises in commercial and industrial odour control systems. Our systems are designed to protect your staff, equipment, and the public by minimising odorous and caustic air emissions. By choosing OdourPro, you not only ensure compliance with environmental and health safety regulations but also reduce the risk of odour-related fines.
OdourPro offers a range of odour management strategies and control systems tailored to different industries. Our versatile systems can be seamlessly integrated into existing setups or serve as complete replacements.
With CleanaWater's OdourPro division, you can trust in our expertise to eliminate foul odours in any setting. Whether you're dealing with pungent smells emanating from garbage rooms and pump stations or seeking comprehensive odour control solutions for your entire industrial premises, we deliver the perfect odour management system.
25 years of odour management experience
Fully accredited to all Australian industry standards
Expert advice and ongoing maintenance and support
Sustainable, in-depth odour treatment and management
Customised monitoring & telemetry systems
I have been a plumber for over thirty years and installed many water treatment systems. CleanaWater systems are by far the best for quality and reliability. They provide excellent customer service, from sales staff right through to expert advice and technical help. Can't thank CleanaWater enough!
Iain Paterson, Multilple Trades and Maintenance
We have seen a fantastic improvement since the OdourPro VapourGard™ system was installed 3 years ago. The system mitigates the heavy odours which are released from the site, which has improved conditions for our staff and almost completely eliminated complaints from local residents and businesses
Glenn Claverie, Select Civil
The whole process was very simple, the sales and technical support was great, when needed contact was made easily for assistance during construction and the finished product works and looks fantastic, all in all working with the CleanaWater team to purchase our new Portable Wash Bay was a trouble free process
Doug Neil, Stihl Sales and Service Centre Coffs Harbour
The purchasing of our oil separator, from obtaining a quote through to delivery, was made extremely easy through CleanaWater, the staff are easy to deal with and make the whole process hassle-free, as well as supplying a quality product. I would highly recommend CleanaWater products in the future.
Bret Sheehan, Surefire Plumbing Services
The VapourGard™ system is a great alternative to the other odour suppression systems out there. The unit is easy to use and maintain, does not need a portable water source to dilute the chemical and has a low chemical usage which cuts down on cost.
Nicholas Bhugon, SITA Australia
Cleanawater have been very helpful in getting the solution ordered and out the door to us as quickly as possible. All this in the midst of supply chain issues globally. It's nice when things still, just, work!
Tom Filipcic, FUCHS Lubricants (Australasia) Pty. Ltd.
In combination with a wide range of operational controls, we have found that complaints from our neighbours have significantly reduced since the VapourGard was installed.
Rebecca Tempest - Manager, Resource Recovery & Waste Services, Blue Mountains City Council
Enquire about odour control
Odour pollution solutions in action
What causes foul odour emissions?
Foul smells are caused by the release of odorous compounds in wastewater, sludge and organic waste. These compounds evaporate and spread quickly, which is why they are referred to as volatile organic compounds (VOCs).
The most common VOC in industrial waste is hydrogen sulphide, which you can identify by its infamous rotten egg smell. Hydrogen sulphide forms through microbial anaerobic digestion.
We try to eliminate VOCs while they're still in their liquid or sludge state, trapping them within a media bed of activated carbon or through chemical treatments. Being as volatile as they are, this is not always possible. Fortunately, our odour control systems can reduce 90-100% of odours, even when they have diffused across broad areas such as landfills.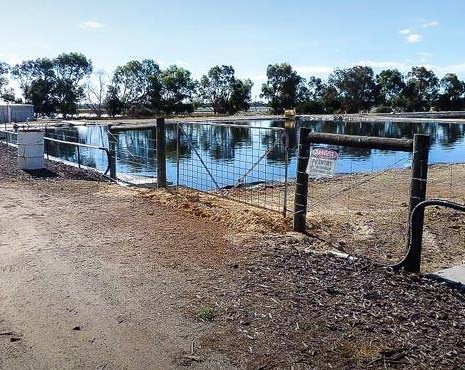 Odour control: ferrous chloride dosing or magnesium hydroxide dosing?

The advantages and disadvantages of using ferrous dosing and magnesium hydroxide dosing systems for wastewater odour control

8 common applications for odour management systems

This is where you are likely to find odour management systems in Australia. Includes information on industry accreditation and Australian standards.

VapourGard: The Solution to Airborne Odour Control

Need to eliminate odour complaints? Cleanawater's unique VapourGard system is more effective than fragrance and neutralising oils. VapourGard gives you total odour control with an industry-leading system.
We have representatives in