Activated carbon filters reduce odorous emissions by up to 99.5%
OdourPro's activated carbon filters work by trapping hazardous gases and Volatile Organic Compounds (VOCs), reducing toxic odours by up to 99.5%. Economical and highly effective as a single-stage treatment, our carbon filters eliminate various odours across many industries and leave clean, fresh air for your staff and the wider community to enjoy.
Commercial activated carbon filters are considered one of the most reliable methods for removing hazardous and odorous air pollutants. Carbon filters are often used in home air purification systems to absorb odours, carcinogens and pollutants. However, our industrial-scale carbon filtration systems do the job on a significantly larger scale.
CleanaWater's system design ensures that air filtration remains convenient and straightforward. You can customise our carbon filter media to keep emitting fresh air longer; depending on your requirements, our carbon HEPA filters can last from 12 months to 2 years.
And, to ensure a longer product life expectancy, our commercial activated charcoal filters are made from top-quality, durable materials and are highly resistant to corrosion.
For ease of use, our units are fully skid mounted, factory-tested and set up as plug-and-play arrangements. Plug-and-play systems make installing the units easy but if you require assistance, the team at CleanaWater are happy to help and can be contacted to supply installation and commissioning.
Carbon filter
uses and applications
Use: Sewers, Manufacturing and Processing Sites
Control emissions of H₂S gas by up to 99.5%
Reduce VOC levels by up to 99.5%
Aid compliance with WHS Regulations
Enquire about OdourPro carbon filters
Why choose OdourPro by CleanaWater for your activated carbon filter?
With over 25 years of experience in industrial and commercial odour management, CleanaWater's OdourPro is the trusted choice for effective and customised solutions. Our expertise and advanced technology allow us to design bespoke systems tailored to the unique needs of any site, whether it's dealing with concentrated odours from commercial garbage rooms or diffuse odours from landfills.
Operating across Australia, CleanaWater has the capability to serve any industry or business. OdourPro's activated carbon filtration systems not only offer impressive reductions in hydrogen sulphide emissions of up to 99.5%, but they also effectively target other unwanted and harmful contaminants like carbon monoxide.
We get to the root of the odour issue with a thorough consultation and evaluation process to ensure we find the best odour control solution for your site. Trust in OdourPro by CleanaWater to deliver exceptional activated carbon filtration and comprehensive odour management expertise.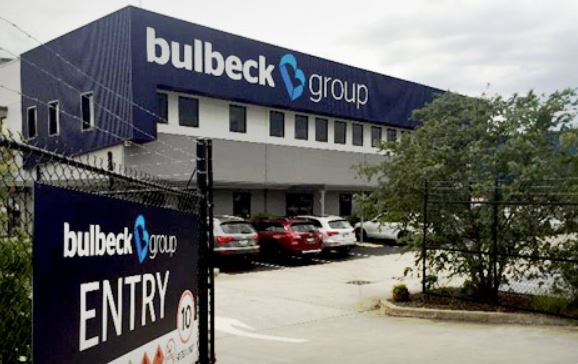 Passive Vent Carbon Filters – FiltaPro
Uses and applications
Up to 99.5% odour removal
Use with external vent duct or stack
Permits air inflow into sewer system
Multi-cartridge options for greater customisation
Simple installation for quick start time
Replaceable cartridges for reduced maintenance cost
Variation in unit capacities for greater efficiency (40–160Lps)
Applicable industries
Fan Assisted Filters – FiltaCarb™ 75 Series
Can be used as a replacement in vent stack as odours are treated at ground level
Treats many contaminants simultaneously
Enables a lower gas retention time in sewer
Up to 99% odour reduction
Can be customised according to airflow and contaminant levels

Ready to install modular units for quicker

start-up

Proven, reliable technology with high efficiency
Trusted by hundreds of Australian councils
Applicable industries
Biofiltration for emission and odour control

Biofilters are now a highly effective way of reducing odours at wastewater and industrial processing sites. Find out about the new features of OdourPro's biofilters in this article.

8 common applications for odour management systems

This is where you are likely to find odour management systems in Australia. Includes information on industry accreditation and Australian standards.

3 examples of odour issues and how we solved them

At Cleanawater, we solve Australia's odour issues. Here are three examples of odour solutions which we have recently implemented.
We have representatives in