How our portable equipment & heavy machinery wash bays work
CleanaWater offers a range of portable wash bays that comply with all local water authority regulations. During the cleaning procedure, wastewater is collected and efficiently filtered through an oil-water separator before being dispatched via pump truck to the sewer network if necessary.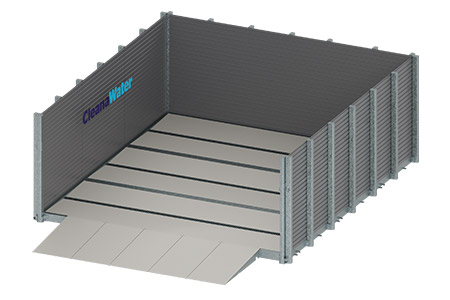 Our portable heavy machinery wash bay features
Cleanawater's portable heavy machinery wash bays are designed with hot-dip galvanised steel, making them strong enough to withstand harsh weather conditions in Australia. Safe and reliable, and 100% compliant, these heavy-duty machinery and car wash containers provide businesses with the ideal way to meet their environmental regulations and take all precautionary measures necessary to avoid any potential harm caused to the environment.
Off-the-shelf dsign that can easily be retrofitted
Robust construction supports weight loads of up to 12 Tonne per axle
Wind-loaded rated walls cater to most Australian environments
Improved safety design features non-slip polyurethane coating on the deck & ramps
Watertight construction ensures no ground contamination or leaks
External water connection ports prevent leaks between ground modules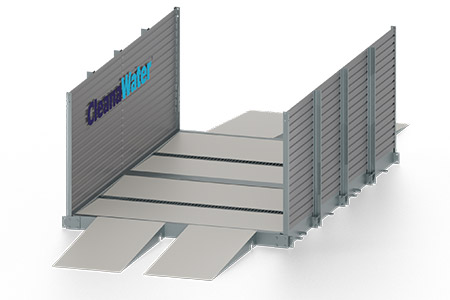 Use our calculator to get your portable wash bay estimate
About our portable heavy machinery wash bays
Portable wash bay systems are designed to capture wastewater from the washing of heavy machinery, equipment and mechanical parts with ease. The floor decks can be adapted for many sites or applications and include a pump, controller, oil water separator and pumping station that allows the transfer of the waste into sewers if necessary.
Portable heavy-duty wash bay construction & design
A well-designed wash bay is an ideal solution for businesses requiring a reliable, efficient way to wash vehicles or equipment. These custom wash-down systems are designed with water supply points that can deliver high-pressure water around any large-scale machinery and automatically dispense detergent as needed. The results of these customised wash bay designs far surpass manual operations in both quality and design.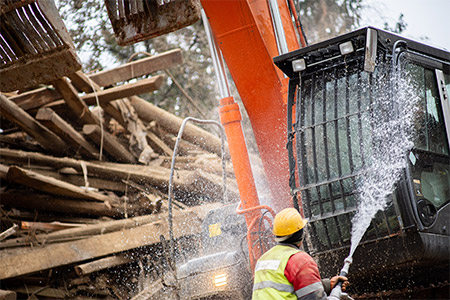 Why choose a portable heavy machinery wash bay
Cleanawater's selection of portable wash bays provides companies across multiple industries with a practical and compliant mobile wash bay zone for washing. Our mobile wash bay systems boast the following features:
Protect the environment
Compliant with regulations
Mobile and relocatable
Eliminate the need for underground civils/ equipment
Supported with ongoing after-sales support
With superior mobility, our portable wash bay system is ideal for sites that would normally be obstructed by in-ground works or may have to move at a future date. Our heavy-duty wash bays eliminate any ground disturbance and ensure maximum convenience.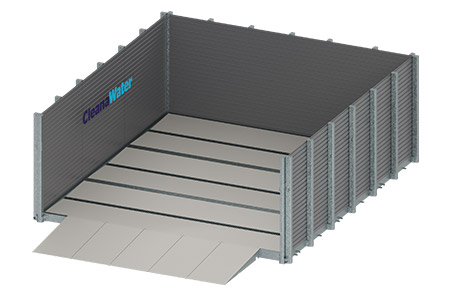 Three Ways Rainwater-harvesting Technology Can Benefit Your Business

No matter what industry you're in, chances are you use a lot of water. Whether you require water for wash down and irrigation purposes, dust suppression, or onsite activities, water costs are.

How Car Wash Operators Benefit from Year-Round Water Conservation Efforts

It's no secret that many industries are facing water shortage issues. For car wash operators, this is a particularly important issue as your business is reliant on water.

Five Reasons Recycling Wastewater is Necessary

The term "wastewater" doesn't have particularly appealing connotations. In areas of the world where water appears to

The Benefits of Rainwater Harvesting

In Australia, water is a precious commodity - and an expensive one. In this context, reusing and recycling water is incredibly important. Particularly for industry, rainwater harvesting can provide an ideal solution.

Wash bays problems and solutions

For wash bays, it is crucial to comply with local water authorities, design for current and future needs, and use the right chemicals. Working with a trusted partner can help overcome these challenges.
I have been a plumber for over thirty years and installed many water treatment systems. CleanaWater systems are by far the best for quality and reliability. They provide excellent customer service, from sales staff right through to expert advice and technical help. Can't thank CleanaWater enough!
Iain Paterson, Multilple Trades and Maintenance
We have seen a fantastic improvement since the OdourPro VapourGard™ system was installed 3 years ago. The system mitigates the heavy odours which are released from the site, which has improved conditions for our staff and almost completely eliminated complaints from local residents and businesses
Glenn Claverie, Select Civil
The whole process was very simple, the sales and technical support was great, when needed contact was made easily for assistance during construction and the finished product works and looks fantastic, all in all working with the CleanaWater team to purchase our new Portable Wash Bay was a trouble free process
Doug Neil, Stihl Sales and Service Centre Coffs Harbour
The purchasing of our oil separator, from obtaining a quote through to delivery, was made extremely easy through CleanaWater, the staff are easy to deal with and make the whole process hassle-free, as well as supplying a quality product. I would highly recommend CleanaWater products in the future.
Bret Sheehan, Surefire Plumbing Services
The VapourGard™ system is a great alternative to the other odour suppression systems out there. The unit is easy to use and maintain, does not need a portable water source to dilute the chemical and has a low chemical usage which cuts down on cost.
Nicholas Bhugon, SITA Australia
Cleanawater have been very helpful in getting the solution ordered and out the door to us as quickly as possible. All this in the midst of supply chain issues globally. It's nice when things still, just, work!
Tom Filipcic, FUCHS Lubricants (Australasia) Pty. Ltd.
In combination with a wide range of operational controls, we have found that complaints from our neighbours have significantly reduced since the VapourGard was installed.
Rebecca Tempest - Manager, Resource Recovery & Waste Services, Blue Mountains City Council
Frequently asked questions
How big are your wash bays?
Our Mark II Portable Wash Bays are a unique modular system that lets you expand your wash bay for whatever purpose or size. The modules come in two sizes; small, 3.25m wide x 2.4m deep and large, 6.5m wide x 2.4m deep. By connecting multiple decks, you can increase the depth of the wash bay to your requirements. Each module adds an extra 2.4 metres while maintaining its 3.25 m or 6.5 m width. 
In some cases, the modules of portable wash bays can be adjusted to fit site constraints. By shifting the orientation, the long sides can become the depth and access to the bay is made from its 2.4m edge. With this flexibility, you can connect and orient your wash bays in whatever way best suits each specific situation.
What configurations are available?
Whatever you need, we have the perfect wall, ramp, vehicle wash mat and shelter options for you. Our configurable solutions can be tailored to your exact needs. 
Popular configurations include drive-through (two walls), drive-on & reverse-off (three walls) or just open spaces with no walls at all. Whatever you need for your wash bay project, our products will provide a low-maintenance and cost-effective solution.
What can be washed with portable wash bays equipment?
Our clients have used our portable wash bays for a wide variety of purposes, from motorbikes and plant equipment to forklifts, excavators, cranes and more. Our smaller decks can accommodate up to 1 tonne per tyre across the entire deck, while our larger decks can handle up to 6 tonnes per tyre.
What colours do heavy equipment wash bays come in?
With a vast selection of Colorbond® colours, you can customise your Mark II Portable Wash Bays wall sheets and floor coatings to reflect your tastes and branding requirements.
Cleanawater's deck and ramp modules are treated with a specially-selected non-slip polyurethane coating to enhance security and avoid accidental slips.
How do they hold up in the weather?
Our wind-loaded rated walls will withstand the harsh conditions in most Australian environments, while the wash bays are designed with hot-dip galvanised steel for superior protection.
Are your portable wash bays available for hire?
We've been listening to our customers and understand that many would like access to hiring options. We are currently looking into ways in which we can make this available.
Could there be a blockage under the deck?
As debris may accumulate over time, we've crafted our mobile wash bays with 45° angled pipes beneath the decks instead of 90°. This allows for easy clean-out and unclogging of any obstructions that arise.
How do you clean out the gutter?
The gutter channel has been specifically crafted to accommodate a standard channel spade, making removing any blockages that may form easy. All you have to do is lift off the gutter grate and clear out the clogged-up area.
What can be washed in your portable washing bay equipment?
Our portable wash bays have been utilised for a range of purposes across multiple clients, such as:
Large cranes
Motorbikes
Plant equipment
Forklifts
Cars
Trucks
Excavators
Our decks can accommodate up to 1 tonne per vehicle tyre across their entire surface area. For our larger decks, this capacity rises exponentially, supporting 6 tonnes or more per single tyre.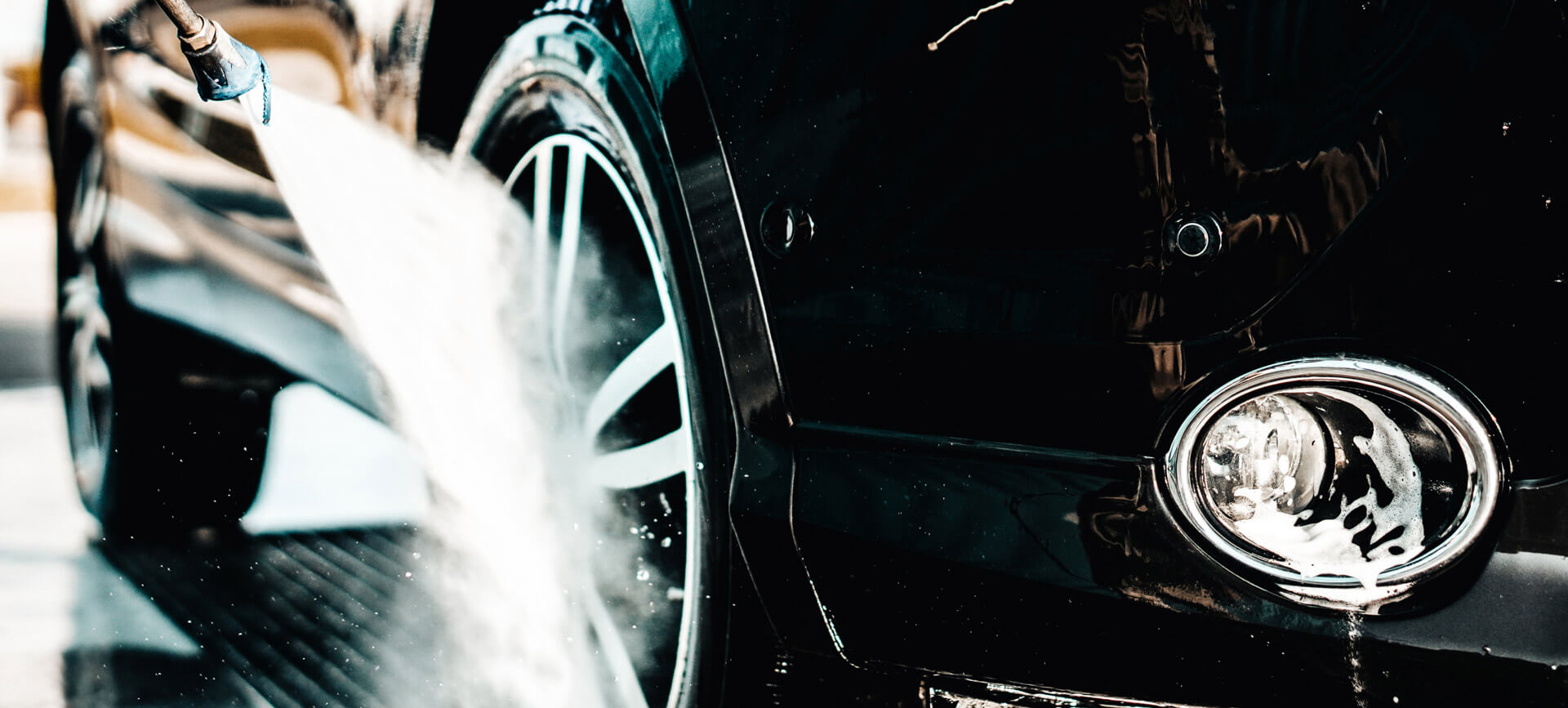 Enquire about our Wash Bays