How we help our clients
For more than 20 years, Cleanawater has led the Australia's market in water treatment and recycling solutions.
We take pride in providing a range of small to large businesses with solutions tailored to meet their specific requirements.
Cleanawater are suppliers and manufacturers of water treatment solutions. Depending on your business needs, we can supply off-the-shelf plug and play solutions or custom build a water treatment solution tailored to your requirements.
All of our water treatment systems are authority compliant and have helped a range of businesses exceed their own strict environmental discharge standards.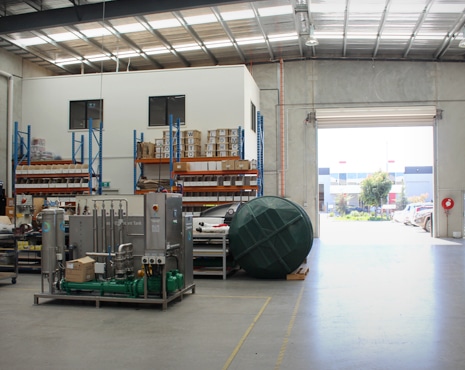 Cleanawater's end-to-end process
Step 1
Process Development
Cleanawater's project engineers confirm all site parameters, commence design and process evaluations on specific requirements for each project.
Step 2
Conceptual Modelling
Conceptual 3D models, predictive flow and performance analysis models are tested prior to manufacturing commencing.
Step 3
Manufacturing
We update the design briefs and commence manufacturing. We create build drawings before manufacturing and commissioning commences at our Melbourne facility.
Step 4
Installation
The Cleanawater team complete system installation and commissioning on site – without disrupting your operations.
Why choose Cleanawater?
Cleanawater leads the Australian market in water treatment system design, manufacture, installation and servicing.
As your one-stop water treatment provider, we're committed to providing the right solution for your business. Our award-winning products are engineered for performance, economy and ease of use. That includes both custom-built and off-the-shelf units approved by all major water authorities.
Our comprehensive after-sales service includes 24/7 support from experts in your area. So you can always speak to somebody who understands your local market.
We distribute nationwide with fast, efficient delivery of off-the-shelf systems. And we'll install, service and maintain your equipment on a schedule that suits you – ensuring minimal downtime.
It means superior results and outstanding value for your investment.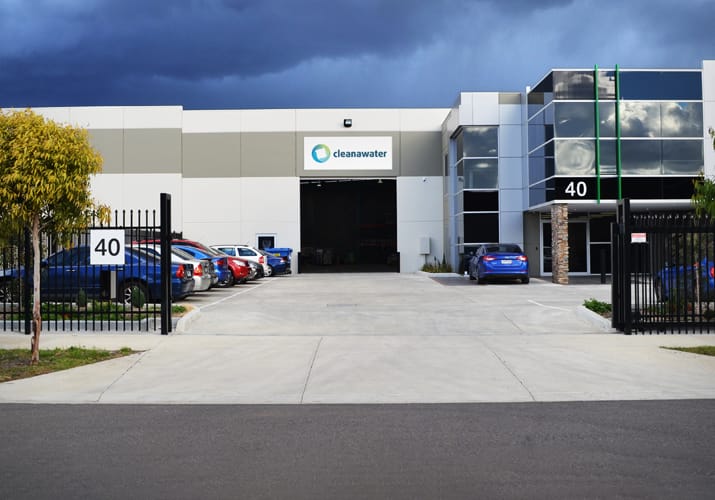 3 Best Oil Water Separators for Industry

Searching for an oil water separator that's right for your business and industry? Get started here.

Which oil separator is best for you?

Need to know the ins and outs of different oil water separators? Find out here.

Common oil water separator problems and their solutions

Users can carry out basic checks to troubleshoot their oil water separators. Call Cleanawater for expert assistance to diagnose problems and provide solutions
Our locations
40 Latitude Blvd
Thomastown
VIC 3074
38 Ricketty St
Mascot
NSW 2020
30/388 Newman Rd
Geebung
QLD 4034
67 Howe St
Osborne Park
WA 6017
8 Greenhill Rd
Wayville
SA 5034