Case Study: St Marys Freight Hub
Overview of client
The St Marys Freight Hub services major retail distribution centres and warehouses across Greater Western Sydney. The terminal moves containerised freight via rail, transporting it directly via train from Port Botany to St Marys.
St Marys Freight Hub moves up to 301,000 shipping containers onto rail each year, removing 70,000 to 80,000 truck trips off Sydney's congested motorways annually, helping to improve road safety and the daily commute of thousands of motorists.
What Cleanawater did
CleanaWater designed, built, installed and commissioned a water treatment and recycling plant which fulfilled the requirements of Quarantine in three main areas of the Freight Hub.
The first area is the refuelling bay. This involves a system for the collection of surface water from the refuelling bay bunded area and diversion to stormwater. This includes an oil-water separator to mitigate minor fuel spills during refuelling and also a hydrocarbon alarm for a catastrophic failure or when the tank requires cleaning.
Next is the wash bay, where containers can be washed on a 12m x 22m hardstand. Two high-pressure hose reels incorporate detergent dispensing and deliver either mains water or recycled water, depending on the selection made at the hose reel by the operator. The wastewater is then collected at a single drain pit that empties into a 10,000L untreated in-ground water tank. The wash bay area incorporates a first flush rainwater diversion system that diverts surface water to stormwater during rain events and periods of wash bay inactivity.
The final stage is the heart of the system. The water recycling plant is housed under a purpose build shelter. This water recycling system is one of the largest and most sophisticated AQIS systems CleanaWater has built. The quality of the treatment equipment and level of automation is second to none in comparison to other systems we have designed and built.
As a result of these systems, the water that is used to clean the freight containers will be recycled several times to help conserve water and the stormwater system will be protected from harmful hydrocarbon spills and residues, keeping our waterways clean and healthy.
Benefits
• Reduced water usage and costs
• An easy-to-maintain recycled water solution
• Effective storage, treatment and high-pressure delivery of water
• Provides reliable recycled water
• Manages biosecurity risks
After-sales support
Comprehensive after-sales service. Seven days a week. That's the CleanaWater support promise.
We have industry experts located in Melbourne, Brisbane, and Newcastle. So you can always speak to somebody who understands your local market.
They're available around the clock to answer any queries you may have – whether it's about our systems or odour and water treatment in general.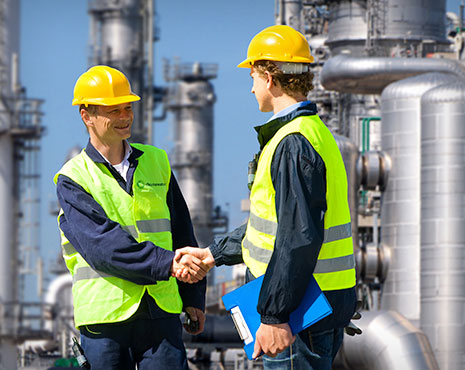 Cleanawater's end-to-end process
Step 1
Process Development
Cleanawater's project engineers confirm all site parameters, commence design and process evaluations on specific requirements for your waste water treatment plant works.
Step 2
Conceptual Modelling
Conceptual 3D models, predictive flow and performance analysis models are tested prior to manufacturing a site's waste treatment system.
Step 3
Manufacturing
We update the design briefs and create build drawings before manufacturing and commissioning at our Melbourne facility.
Step 4
Installation
The Cleanawater team complete water waste management installation and commissioning on site – without disrupting your operations.