What are oil water separators?
An oil water separator is a device used to treat wastewater. It removes oils, grease and hydrocarbons, leaving only the non-hazardous water. The wastewater can then be disposed of safely in drainage. There are different kinds of oil water separators, and each one has a different capability. They are used for varying commercial and industrial applications. They also treat contaminants found in water, including free-floating oil, emulsified oil, dissolved oil, and suspended solids.
Our oil water separator benefits
Our oil water separator systems are engineered for superior removal of oil from water. With systems available from 1,000L to 5,000L nominal flow rate per hour.
Because they help you meet water authority standards, you save on costly fines and shutdowns – as well as ensuring you meet your Environmental Duty of Care.
They're pre-plumbed, pre-wired and designed to fit existing infrastructure – saving on installation time.
Plus, Cleanawater can conduct service and maintenance to suit, ensuring your oil water separator system delivers optimal performance for decades to come.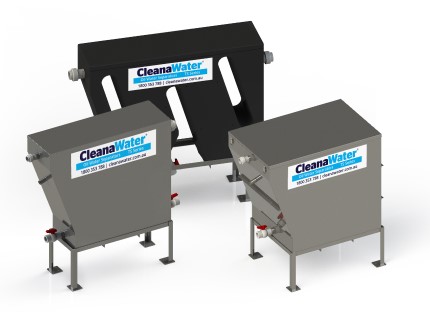 Our oil water separator range
Introducing our comprehensive oil water separator range. Our separators are meticulously engineered to remove oil and hydrocarbon contaminants from water, while ensuring compliance with environmental regulations.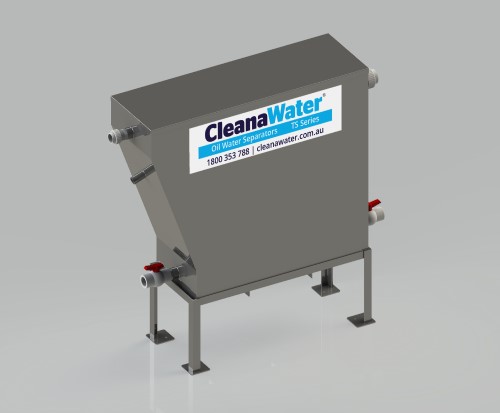 SS (Stainless Steel)
The exceptional durability of our stainless steel range ensures a long-lasting oily water separation solution that can withstand harsh industrial conditions. Its resistance to corrosion means less maintenance and fewer replacement costs.
Plus, stainless steel separators help your facility remain environmentally compliant by efficiently removing oil and hydrocarbon contaminants from wastewater, ensuring you meet stringent regulations while safeguarding the environment.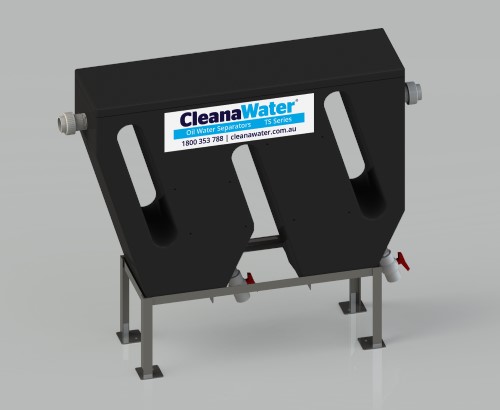 PE (Polyethylene)
Cleanawater's polyethylene oil water separator packages are installed to remove oils, grease and free hydrocarbons from wastewater. They are a standard, low-cost, pre-treatment system.
Additionally, polyethylene is highly resistant to corrosion and chemicals, making it an excellent choice for corrosive or aggressive environments. These separators are lightweight, easy to install, and cost-effective, making them suitable for smaller-scale operations or temporary setups. 
Enhance your functionality with these oil separator upgrade options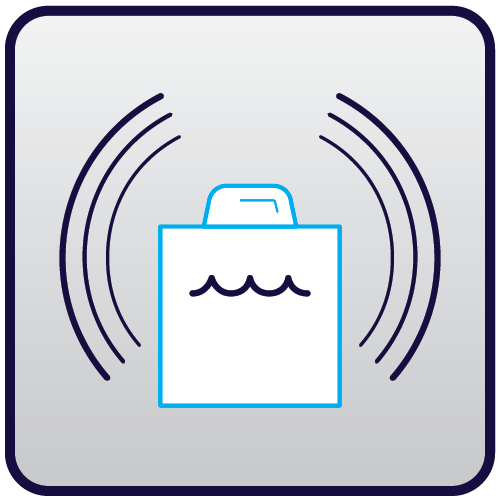 High Level Alarm
To enhance safety and monitoring capabilities, the high-level water alarm function upgrade will promptly notify you of any failures through an audio and visual alarm system.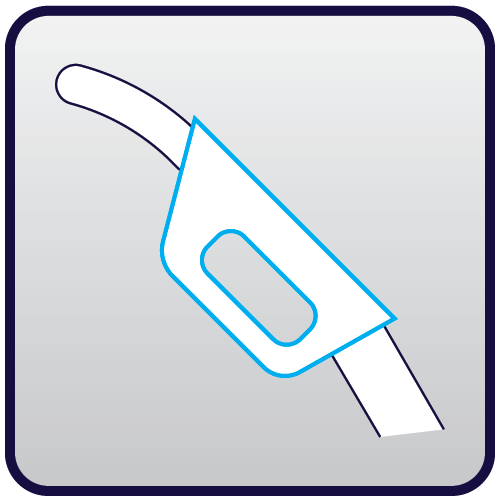 Refuelling Bay Upgrade
For oil water separators in refuelling areas, contact us to explore tailored solutions with our experts. Optimise your petrol station's wastewater treatment.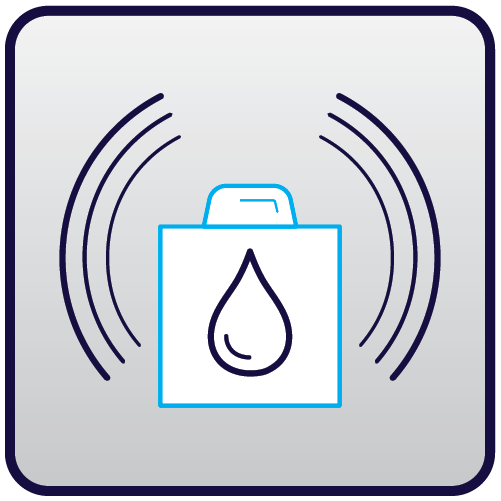 Hi-Oil Alarm
Enhance safety and monitoring with our high-level oil alarm upgrade. Get swift audio-visual alerts for failures, oil spills, and Separator maintenance needs.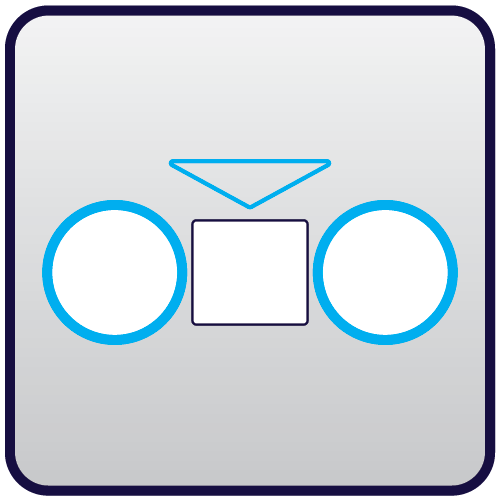 Floating Skimmer add-on
Consider adding a floating skimmer 
to manage high suspended solids in wastewater. Prevent premature accumulation, reducing separator 
pump-outs.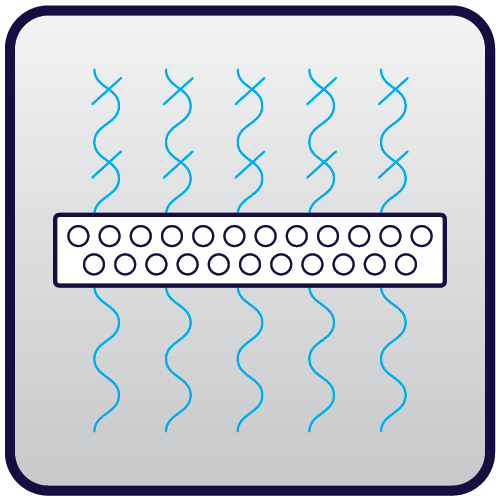 Hydrocarbon polishing add-on
Our Hydrocarbon Polishing Drum is designed to ensure compliance in areas where there is a need for hydrocarbon levels below the standard threshold of less than 30ppm.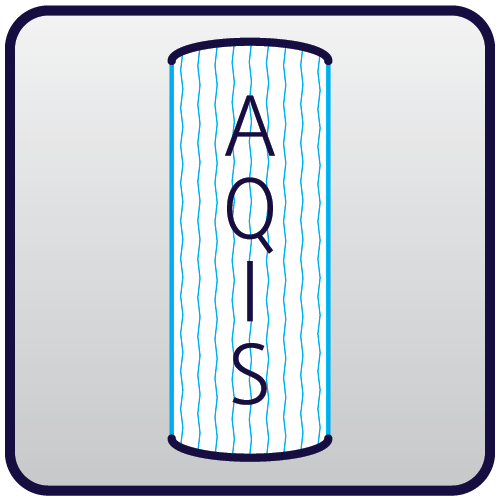 AQIS (quarantine) upgrade
Setting up a quarantine wash bay? Consider adding a quarantine filter to the oil water separator. Discuss treatment upgrades with our representative for compliance.
Our oil water separators are suitable for multiple industries
Our oil water separator specifications
Looking for the ideal oil water separator for your industry applications? You'll find the perfect system at Cleanawater. Plus, our compliance with environmental authorities means guaranteed responsible wastewater management no matter your facility's needs.
All our oil water separators are compliant across Australia
Our oil water separators are engineered to be fully compliant with environmental regulations across Australia, providing you with a reliable and eco-friendly solution for wastewater treatment in any region of the country.









Australian Capital Territory

*Please note regional areas have complexity around trade water compliance so contact our team for more information
See our oil water separators in action
Witness firsthand how our cutting-edge oil water separators successfully addressed a critical environmental challenge faced by Swinburne University, showcasing our remarkable efficacy in mitigating oil and hydrocarbon contamination, reducing environmental impact, and achieving compliance with rigorous regulatory standards.
Case Study
Swinburne University
Swinburne Uni needed to clean its earth-moving equipment and discharge water using sustainable solutions and minimised operating costs. To do this, Cleanawater provided a portable wash bay and an oil water separator. Using coalescing plate technology, we were able to separate oil and grease from washdown water, allowing the purified water to pass through municipal sewers.
How our oil water separators work
Find out more about how our oil water separators function. Each system is created using innovative technology to ensure efficient performance when removing oil, grease, and free-floating hydrocarbons from wastewater, all while adhering to environmental compliance Australia-wide.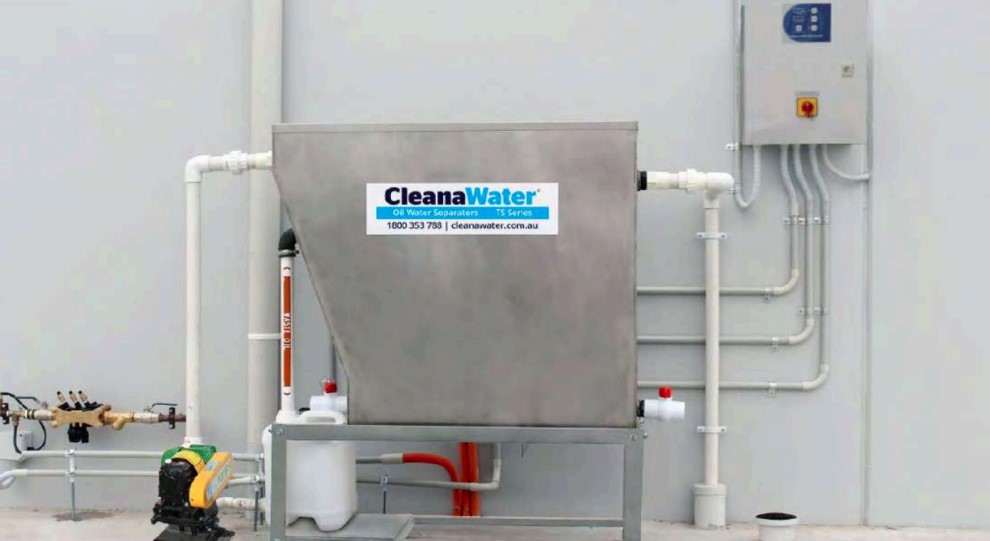 Wastewater in
Treatment chamber containing oil attracting media packs
Water out
Controller
Media surface attracts and coalesces oil droplets in wastewater
Oil droplets, when large enough, rise to the surface for skimming, leaving behind clean water for discharge
Sludge outlet
Waste oil collected after removal
Features
Small footprint - install to tight spaces
Available with a selection of upgrades to suit site specific requirements
Utilises MPK coalescing media technology which is less prone to premature blockage
No filter bag consumables required
Removes hydrocarbons to 30ppm to exceed water authority regulations
Commonly used as primary treatment for water recycling
Benefits
Approved and appraised by all major metropolitan and regional authorities
Turn key packages - easy and quick to install
Avoid costly fines from authorities
Avoid compromising the daily operations of your business
Weatherproof for outdoor installation
Automated operation and no consumables required
Average working life of 20+ years
I have been a plumber for over thirty years and installed many water treatment systems. CleanaWater systems are by far the best for quality and reliability. They provide excellent customer service, from sales staff right through to expert advice and technical help. Can't thank CleanaWater enough!
Iain Paterson, Multilple Trades and Maintenance
We have seen a fantastic improvement since the OdourPro VapourGard™ system was installed 3 years ago. The system mitigates the heavy odours which are released from the site, which has improved conditions for our staff and almost completely eliminated complaints from local residents and businesses
Glenn Claverie, Select Civil
The whole process was very simple, the sales and technical support was great, when needed contact was made easily for assistance during construction and the finished product works and looks fantastic, all in all working with the CleanaWater team to purchase our new Portable Wash Bay was a trouble free process
Doug Neil, Stihl Sales and Service Centre Coffs Harbour
The purchasing of our oil separator, from obtaining a quote through to delivery, was made extremely easy through CleanaWater, the staff are easy to deal with and make the whole process hassle-free, as well as supplying a quality product. I would highly recommend CleanaWater products in the future.
Bret Sheehan, Surefire Plumbing Services
The VapourGard™ system is a great alternative to the other odour suppression systems out there. The unit is easy to use and maintain, does not need a portable water source to dilute the chemical and has a low chemical usage which cuts down on cost.
Nicholas Bhugon, SITA Australia
Cleanawater have been very helpful in getting the solution ordered and out the door to us as quickly as possible. All this in the midst of supply chain issues globally. It's nice when things still, just, work!
Tom Filipcic, FUCHS Lubricants (Australasia) Pty. Ltd.
In combination with a wide range of operational controls, we have found that complaints from our neighbours have significantly reduced since the VapourGard was installed.
Rebecca Tempest - Manager, Resource Recovery & Waste Services, Blue Mountains City Council
Three Ways Rainwater-harvesting Technology Can Benefit Your Business

No matter what industry you're in, chances are you use a lot of water. Whether you require water for wash down and irrigation purposes, dust suppression, or onsite activities, water costs are.

How Car Wash Operators Benefit from Year-Round Water Conservation Efforts

It's no secret that many industries are facing water shortage issues. For car wash operators, this is a particularly important issue as your business is reliant on water.

Five Reasons Recycling Wastewater is Necessary

The term "wastewater" doesn't have particularly appealing connotations. In areas of the world where water appears to

The Benefits of Rainwater Harvesting

In Australia, water is a precious commodity - and an expensive one. In this context, reusing and recycling water is incredibly important. Particularly for industry, rainwater harvesting can provide an ideal solution.

Wash bays problems and solutions

For wash bays, it is crucial to comply with local water authorities, design for current and future needs, and use the right chemicals. Working with a trusted partner can help overcome these challenges.
Frequently asked questions
Do I need a permit to install an oil separator?
Whether you need a permit to install an oil water separator depends on your location and the specific regulations governing wastewater treatment in your area. Contact your local authority to confirm if you require a permit.
Do I need anything other than an oil water separator?
The need for additional equipment or systems alongside an oil water separator depends on your specific industrial processes, wastewater characteristics, and environmental compliance requirements. 
While oil water separators are effective at removing hydrocarbon contaminants from wastewater and preventing oil spills, some situations may require supplementary equipment or processes. 
Our standard packages include a non-emulsifying pump, float switches, waste oil drum, galvanised support frame and a control panel.
How often do oil separators require servicing?
The frequency of servicing for oil water separators can vary widely depending on several factors, including the type of separator, the volume and characteristics of the wastewater, and local regulatory requirements. However, we generally advise on servicing it every 3-6 months. This may vary depending on the amount of sludge accumulated in your process and oil influent levels.
Can they be installed outdoors?
Yes. Our units are constructed from durable materials ideal for outdoor environments. Let us know the details of your oil removal process, and we'll install the ideal separator for your wastewater management needs.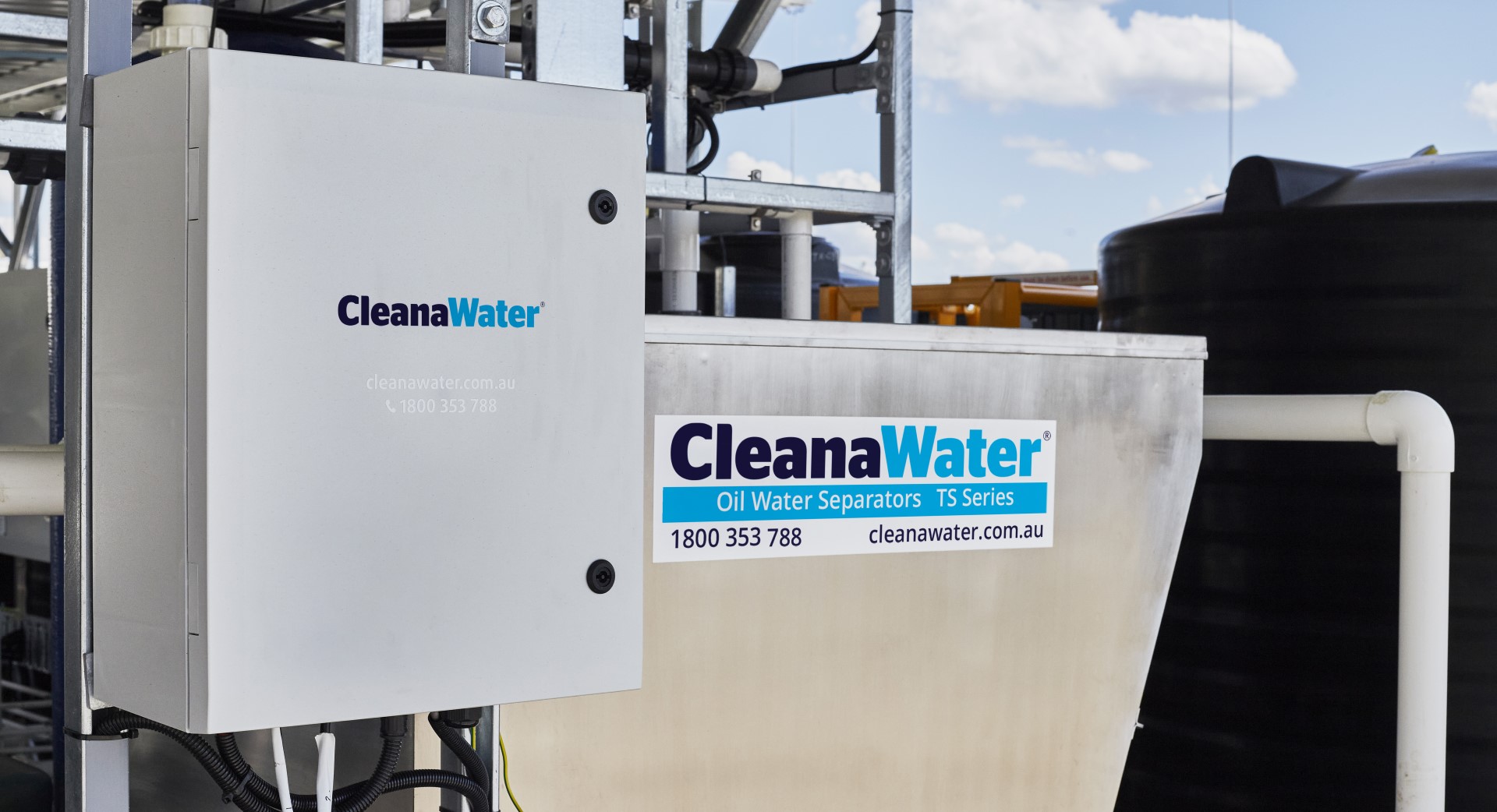 Enquire about oil water separators
We have representatives in