Case Study: Swinburne University
Background to the project
Swinburne Uni is a leading educational institution in Melbourne, Australia. They provide a diverse range of courses in science, technology, innovation, business, and design. Having been in existence for over 100 years, Swinburne Uni has an established philosophy of industry engagement and social inclusion.
Students undertaking vocational education are exposed to industrial equipment as part of their training. This includes earthmoving equipment, which is used to prepare them to obtain a bobcat or excavator licence.
What Cleanawater did
Cleanawater provided a portable wash bay so that Swinburne Uni can move it to a different location in future if required. No excavation is required for the installation of the bay and they can be easily decommissioned for relocation. The wash bay was customised to have surrounding walls that create a splash barrier and protects the surrounding environment.
A high pressure wash system with a boom arm ensures that the excavation equipment can be thoroughly cleaned of mud and dirt.
Rainwater harvesting helps Swinburne Uni remain sustainable, by reducing the dependence of the washing system on municipal water. The harvesting system was sized to match the expected rain water, leading to an optimised system. Rainwater harvesting has the added benefit of keeping the operational costs of the wash bay down.
Effluent water from the wash bay is discharged into sewers and therefore must be controlled to meet the required specifications. A TS oil water separator was installed at the wash bay to remove any traces of oil and grease from the water before it leaves Swinburne Uni. The TS series of oil water separators uses coalescing plate technology to separate and then collect the oil, while allowing the water to pass through to municipal sewers.
Benefits
Ensures compliance to local water authority
Use of rainwater ensures sustainability and low operating costs
Portable wash bay can be moved to a different location
Reduced environmental impact
After-sales support
Comprehensive after-sales service. Seven days a week. That's the CleanaWater support promise.
We have industry experts located in Melbourne, Brisbane, and Newcastle. So you can always speak to somebody who understands your local market.
They're available around the clock to answer any queries you may have – whether it's about our systems or odour and water treatment in general.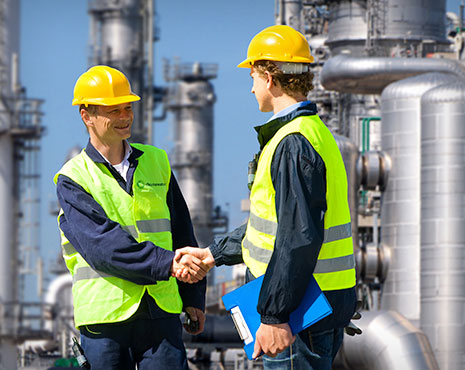 Cleanawater's end-to-end process
Step 1
Process Development
Cleanawater's project engineers confirm all site parameters, commence design and process evaluations on specific requirements for your waste water treatment plant works.
Step 2
Conceptual Modelling
Conceptual 3D models, predictive flow and performance analysis models are tested prior to manufacturing a site's waste treatment system.
Step 3
Manufacturing
We update the design briefs and create build drawings before manufacturing and commissioning at our Melbourne facility.
Step 4
Installation
The Cleanawater team complete water waste management installation and commissioning on site – without disrupting your operations.