We'll help your food and dairy plant meet it's water treatment requirements for compliance
Compliant wastewater discharge
Recovery of fats in wastewater
Reduce odour releases and complaints
Evaluation of existing effluent treatment facilities
Recommend upgrades, retrofits, replacements
Reduce running costs
The food and dairy challenges Cleanawater can help with
Regulators are constantly raising the standards of wastewater discharge, putting pressure on food and dairy producers to remain compliant. Urban creep is placing communities closer to factories, leading to increased odour complaints.
Cleanawater is the partner you need to solve your wastewater problems from your food and dairy facility. Our track record spans more than 20 years of expert advice, state of the art products and improvements in running costs and performance.
How Cleanawater can help your food and dairy operation
Effluent wastewater treatment is a major issue for food and dairy processors. Remaining compliant while keeping costs under control is vital to be competitive in the market.
Cleanawater offers hydrocyclone separators for food and dairy plants to remove fats, oils, grease, and suspended solids from wastewater. They require no chemicals nor complex systems of pH or temperature control, relying on their innovative vortex technology.
Our hydrocyclone separator units are state of the art. Our equipment, coupled with our technical expertise, ensures you get the ideal solution for your specific application. We can even retrofit your existing system if it fails to deliver the performance you need.
Cleanawater offers you exceptional technical service based on our years of experience.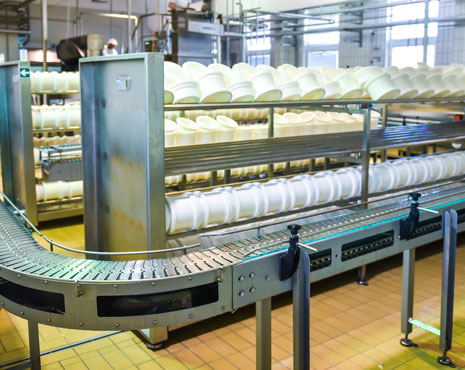 Cleanawater's end-to-end process
Step 1
Process Development
Cleanawater's project engineers confirm all site parameters, commence design and process evaluations on specific requirements for each project.
Step 2
Conceptual Modelling
Conceptual 3D models, predictive flow and performance analysis models are tested prior to manufacturing commencing.
Step 3
Manufacturing
We update the design briefs and commence manufacturing. We create build drawings before manufacturing and commissioning commences at our Melbourne facility.
Step 4
Installation
The Cleanawater team complete system installation and commissioning on site – without disrupting your operations.
What to do with your wastewater
Capture your wastewater for treatment before discharge.
Size your wastewater treatment based on current and projected future use.
Determine whether to buy or rent a wastewater treatment system.
Integrate screening systems and balance tanks as required.
Re-use wastewater if possible (e.g. to irrigate pasture).
Ensure your system is being serviced and maintained in accordance with manufacturers guidelines.
Contact Cleanawater if you have any queries with your new or existing project.
What not to do with your waste water
Do not allow wastewater to be discharged without treatment.
Do not allow large quantities of oils and fats to enter a hydrocyclone separator.
Do not use excessive chemicals for wastewater treatment.
Our commitment to sustainability
Sustainability is a core value of Cleanawater. We believe in reducing waste, minimising the use of chemicals and recycling water as much as possible.
Cleanawater supplies water recycling units as well as rain water harvesting. Water is cleaned to the desired specification and then reused within the facility or as irrigation rather than discharging it as wastewater.
Recycling wastewater reduces costs for food and dairy producers because it lowers their demand for fresh water. In addition to cost savings, this approach preserves Australia's natural water resources. It also eliminates the expenses of wastewater removal and disposal, which can escalate quickly for contaminated water.
Cleanawater's experience in sustainability projects gives us the foundation to evaluate your project and propose custom solutions for your needs. Let our experts develop a sustainable water solution for your food and dairy facility.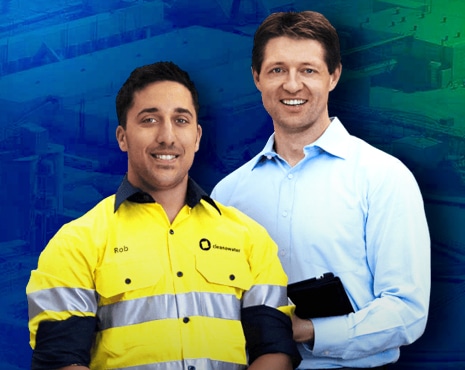 Following more than 20 years of continuous operation, Cleanawater has grown into a market leader in wastewater management solutions.
We actively recruit only the most passionate experts. Because we know everything they do affects your operations. From our product designers to our service engineers, our experienced team will help you get the most from our market-leading wastewater solutions.
We're recognised for leading the Australian market in product design and development – as well as helping address water scarcity caused by climate change.
That's why the Smart Water Fund continues to back Cleanawater. And it's why we won a savewater award for our wash-down water recycling systems. So whichever solution we provide you with, you'll know it comes from a reputable, award-winning provider.
We don't just supply machinery, we can also service it. We conduct site audits for authority compliance and offer general advice on wastewater treatment.
Cleanawater is your one-stop water treatment provider. We design, manufacture, install and service all of our industry-leading solutions. And we do it all in a manner that won't disrupt your operations – ensuring minimal downtime.
We also supply fast, efficient delivery for off-the-shelf equipment. And we're equally diligent in our after-sales support – we follow up each sale with courtesy calls to ensure you're 100 per cent delighted with our service.
Our design engineers model our systems around the principle of local authority compliance – whether it's an off-the-shelf product or a bespoke build.
And we supply these system Australasia-wide, with project offices in Melbourne, Newcastle, Brisbane, Perth, Sydney and Adelaide. So you can always speak to somebody who understands your local market. They're available 24 hours a day to answer any queries you may have – whether it's about our systems or general wastewater treatment.
Three Ways Rainwater-harvesting Technology Can Benefit Your Business

No matter what industry you're in, chances are you use a lot of water. Whether you require water for wash down and irrigation purposes, dust suppression, or onsite activities, water costs are.

How Car Wash Operators Benefit from Year-Round Water Conservation Efforts

It's no secret that many industries are facing water shortage issues. For car wash operators, this is a particularly important issue as your business is reliant on water.

Five Reasons Recycling Wastewater is Necessary

The term "wastewater" doesn't have particularly appealing connotations. In areas of the world where water appears to
Our locations
40 Latitude Blvd
Thomastown
VIC 3074
38 Ricketty St
Mascot
NSW 2020
30/388 Newman Rd
Geebung
QLD 4034
67 Howe St
Osborne Park
WA 6017
8 Greenhill Rd
Wayville
SA 5034