We'll help your mining operation meet its water treatment requirements in:
Pump stations
Washdown bays
Refuelling bays
Workshops
Bulk diesel storage
Chemical storage bunds
The mining industry challenges Cleanawater can help with
Lower running costs, zero fines or shutdown, and hassle-free maintenance and servicing of your equipment. We understand how valuable these are to your mining operations.
Our award winning systems are high performance, as well as easy to use. And they're cost effective for your mining applications. We can help you treat domestic wastewater for temporary mining operation camps, surface runoff treatment, and much more.
How Cleanawater can help your mining operations
Designed and engineered for the mining sector, Cleanawater's wastewater treatment solutions help you meet the highest industry standards and gain approval by all leading water authorities in Australia.
We carry one of Australia's largest stocks of off-the-shelf wastewater treatment equipment. That includes oil water separators, water recycling systems, vehicle wash bays, pump stations, chemical control and oil skimmers. They're engineered to perform in rugged environments. They're built for minimal reliance on power and consumables – keeping your running costs minimal. And thanks to their efficiency and durability, they require only minimal, hassle-free maintenance.
From designing equipment specific to your mining industry, to manufacturing and installing it, we provide a start to finish service. Most of our off-the-shelf wastewater treatment units come fully wired and with complete plumbing. You can easily retrofit them in your mining application, and minimise the amount of downtime ordinarily needed.
We have tonnes of stock and fast delivery times. Generally, we can dispatch orders within 24 hours from the time of purchase. And, as part of our full service, you'll receive ongoing support and assistance post-sale. This includes equipment servicing, inspection, and repair. It's all supported by Cleanawater's technical assistance – including fly-in/fly-out equipment servicing, inspection and repair.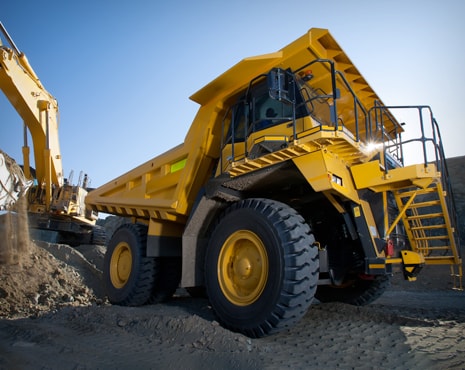 Freeport-McMoran
In line with their environmental policies, Freeport-McMoRan needed to upgrade a heavy vehicle wash pad to meet standards.
Oily water with high levels of solids was being discharged to a mine site creek – their 10,000L coalescing plate separator was undersized and constantly breaking down and they needed a new solution.
Cleanawater's end-to-end process
Step 1
Designing the product plan
Cleanawater's project engineers will visit your site, mark and assess the parameters. Specific requirements for your project will be accounted for during this phase.
Step 2
Creating 3D models
The team will create conceptual 3D models of the product. We'll perform predictive flow and performance analysis tests before beginning the manufacturing phase.
Step 3
Manufacturing your system
We begin creating your wastewater treatment system, specifically designed for your mining application.
Step 4
Installation
We'll install the system at your site. We'll test all aspects of the product to make sure it performs, all without interrupting your operations.
What to do with your wash down bay and workshop waste water
Ensure discharge of waste water is to evaporative ponds, site sewerage network, holding tank or to the next stage of treatment.
Select the correct hydrocarbon treatment system based on site requirements and flow rates.
Encourage re-use of water for wash down or dust suppression.
Only use biodegradable quick break degreasers and detergents.
Ensure your sump capacity is adequate to handle your peak flow rates.
Calculate potential rain events when selecting your treatment system.
Check with your environmental department for water quality standards if you wish to use water for dust suppression or water recycling.
Use only helical rotor or diaphragm pumps to pump wash water through your treatment system.
Ensure your system is being serviced and maintained in accordance with manufacturer recommendations.
Contact Cleanawater if you have any queries regarding your new or existing project.
What not to do with your wash down bay and workshop waste water
Do not use traditional solvent based degreasers that do not have quick break properties. These degreasers cause oil and detergents to remain in suspension and not separate through a traditional oil water separator system.
Do not dispose of any coolants, acids, caustics or chemicals through the water treatment system, these should be disposed of by licenced contractors.
Do not allow wash down water to discharge directly to the stormwater drain.
Do not allow water to overflow and evaporate onto adjacent ground.
Do not setup a series of holding tanks with no treatment or disinfection if water is to be re used, this can be dangerous.
Prevent fines and shutdowns
At Cleanawater, we have extensive experience in helping mining authorities meet authority requirements. This is because we've installed our systems in countless mining regions – so we're well versed in the specific requirements of your local water authorities.
We can help you comply with state, and federal legislation, as well as acquire local permits. We'll supply systems which are compliant with industry standards, and set up regular equipment servicing to suit your timeframe.
Ongoing after-sales support services ensure you're satisfied with your equipment, and if you have any questions or would like to change your maintenance schedule, our friendly team is more than happy to help – call us on 1800 353 788 to find out more.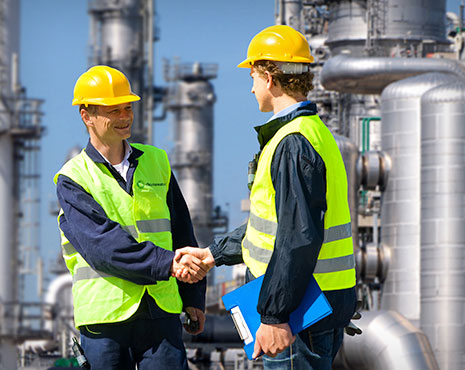 Our commitment to sustainability
We operate our business on three main pillars – sustainability, innovation, and service. These concepts are the foundation of our mission to create a sustainable future for Australia through wastewater management.
Our passion is the reason why we're an industry leader in sustainable water treatment systems and technology. We create, manufacture, and install systems which are energy efficient, and require no chemicals – while remaining durable and long-lasting.
For your mining operation, it means meeting your Environmental Duty of Care in a cost-effective manner.
For your mining operation, it means meeting your Environmental Duty of Care in a cost-effective manner.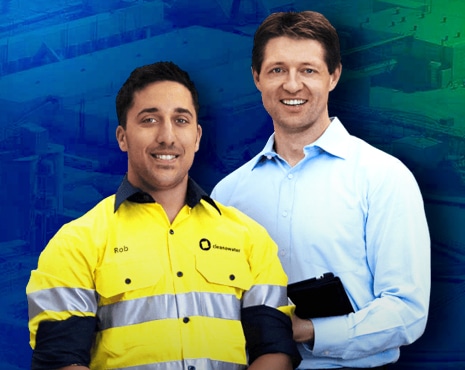 Frequently asked questions
Why is it important to meet an Environmental Duty of Care?
There are strict regulations surrounding the protection of the environment throughout Australia. Across all industries, especially in mining applications, business owners need to ensure they remain compliant with the Environment Protection Act 1970.
There are subordinate clauses to the original document which stipulate regulations surrounding pollution and waste which may impact human health and the environment.
What kind of contaminants can end up in wastewater?
Depending on the type of job you are completing, any number of acids and bad minerals can contaminate your water, including:
Hydrazine
Hydrochloric acid
Citric acid
Ammonia
Fluorides
Nitrites
Methenamine
Wastewater is then used in homes, schools, businesses, and other industries. So if it's contaminated, it will affect the health of a lot of people, not to mention the environment. That's why there are strict regulations surrounding the treatment of wastewater, and hefty fines if businesses do not comply with the rules.
Why should I choose Cleanwater?
We provide a full service – from the initial design of your wastewater system through to ongoing after-sales support. But, more than that, we're passionate about providing sustainable resources across all industries, not just mining.
Where do you supply systems to?
We supply wastewater systems across all of Australia. We have project offices in Melbourne, Newcastle, Brisbane, Perth, Sydney, and Adelaide. So you can always speak to a local who understands your job sector and market. Our team members are available 24/7 to help out.
Control Odour with VapourGard

Control odours effectively and safely with CleanaWater's VapourGard system. Ideal for industries such as mining, landfill operations, recycling, and more, the VapourGard system uses lightweight particles to neutralise odours, requires minimal maintenance,

Everything you'll ever need to know about Oil Water Separators

This article provides a comprehensive guide to oil-water separators, and the equipment used to separate oil and water mixtures into their individual components. It explains how oil-water separators work and discusses the different types available, includi

How car wash businesses can save more water than ever

Car wash businesses can save water and money by using high-pressure, low-flow equipment, reducing and recycling water, installing water-saving devices, maintaining equipment, and educating customers. CleanaWater offers a portable wash bay that captures an