We can help your manufacturing operation in:
Food and beverage can manufacturing plants
Chemical and lubricant manufacturing plants
Structural engineering plants/li>
Industrial fastener plants
Increasing pressure and higher standards from regulators for wastewater discharge
The problem of removing non-emulsified oils from water
The wastage of cutting oils and lubricants that cannot be recovered from water
The spiralling costs of operations and process engineering
The high cost to dispose of wastewater
Cleanawater helps the manufacturing industry overcome these challenges
Cleanawater is a market-leading, state of the art supplier of equipment and services for wastewater treatment.
We help separate oil-based contaminants from your wastewater stream to ensure your discharge complies with regulatory standards. Recovered cutting oils and lubricants can often be re-used, saving thousands of dollars in operational costs. Where oil cannot be re-used, separating it from wastewater is necessary to prevent out-of-specification effluent from being released—leading to fines and potential shutdown.
Manufacturing industry products
How Cleanawater can help your manufacturing operations
Cleanawater supplies oil water separators for removal of oil down to as low as five parts per million or 10 microns. Coalescing or hydrocyclone separators remove free oils from wastewater streams without the use of large settling ponds that rely on gravity effects.
Oil skimmers remove free oil from the surface of water. Weir skimmers, belt skimmers, drum skimmers, and tube skimmers operate continuously and also remove debris from the wastewater stream. Cleanawater's wide array of equipment in various sizes guarantees there is a perfect fit for any manufacturing context.
A range of chemical dosing solutions from Cleanawater provides pH control for wastewater. A sanitising solution is also available for the safe storage of rain water and recycled water.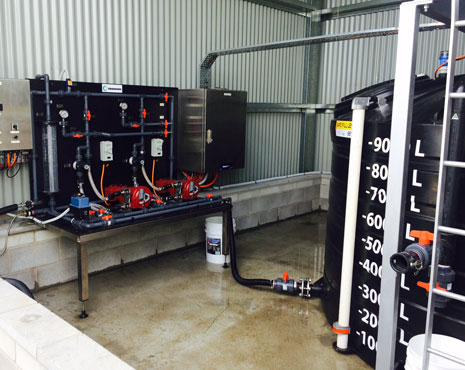 Cleanawater's end-to-end process
Step 1
Designing the product plan
Cleanawater's project engineers will visit your site, mark and assess the parameters. Specific requirements for your project will be accounted for during this phase.
Step 2
Creating 3D models
The team will create conceptual 3D models of the product. We'll perform predictive flow and performance analysis tests before beginning the manufacturing phase.
Step 3
Manufacturing your system
We begin creating your wastewater treatment system, specifically designed for your mining application.
Step 4
Installation
We'll install the system at your site. We'll test all aspects of the product to make sure it performs, all without interrupting your operations.
What to do with your manufacturing wastewater
Ask Cleanawater to help you assess your compliance.
Identify the risks to the quality of your wastewater.
Determine your lubricating and cutting oil losses to justify recovery.
Get help from experts at Cleanawater to provide the right solution for your needs.
What not to do with your manufacturing wastewater
Don't leave it until you have an incident and have to pay a fine.
Don't assume that nothing will go wrong.
Don't rely on your own knowledge when you can get expert assistance.
Don't waste another cent by letting cutting oils disappear with your waste.
Our sustainability commitment
Sustainability and water recycling is growing in importance as natural resources become threatened and operating costs rise. Companies that recycle their wastewater for use in their manufacturing processes have an advantage over their competitors. However, wastewater cannot be re-used without treatment and control of its quality. Cleanawater oil/water separators and chemical dosing solutions can be configured to deliver high quality recycled water to any manufacturing facility.
In addition, many manufacturing companies have facilities with large roof areas that have the potential to capture high volumes of rain water. This water must be sanitised to prevent bacteria from growing and algae from building up in the system. Cleanawater offers rain water collection systems that overcome these challenges.
Building a sustainable future makes sense both in terms of reducing wastage of precious natural resources and cutting back on current operational costs.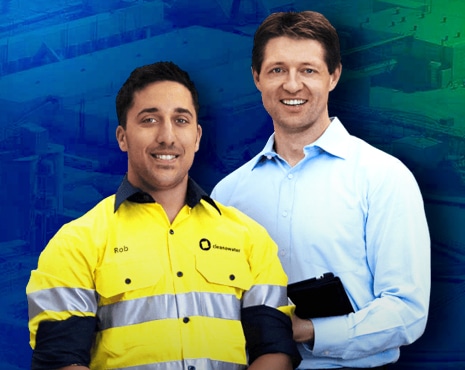 What kind of manufacturing companies can benefit from Cleanawater services?
Food and beverage can manufacturing plants
Industrial fastener plants
Chemical and lubricant manufacturing plants
Structural engineering plants
Any manufacturer that uses cutting oils and lubricants
Which products does Cleanawater supply to the manufacturing industry?
Coalescing oil separators
Hydrocyclone oil separatos
Belt oil skimmers
Floating oil skimmers
DAF units
Chemical and pH control systems
What are the consequences of not using Cleanawater solutions?
Costly wastewater removal by third party companies when out of specification
The potential of EPA investigations and fines for non-compliance
Higher operating costs due to the lack of recovery of usable oils
A lack of sustainability and wastage of precious natural resources.
Control Odour with VapourGard

Control odours effectively and safely with CleanaWater's VapourGard system. Ideal for industries such as mining, landfill operations, recycling, and more, the VapourGard system uses lightweight particles to neutralise odours, requires minimal maintenance,

Everything you'll ever need to know about Oil Water Separators

This article provides a comprehensive guide to oil-water separators, and the equipment used to separate oil and water mixtures into their individual components. It explains how oil-water separators work and discusses the different types available, includi

How car wash businesses can save more water than ever

Car wash businesses can save water and money by using high-pressure, low-flow equipment, reducing and recycling water, installing water-saving devices, maintaining equipment, and educating customers. CleanaWater offers a portable wash bay that captures an