Case Study: Oceaneering International
Background to the challenge
Oceaneering International is an engineering and technology company, specialising in marine and aerospace hardware to the offshore. They serve the oil and gas, defence, entertainment and aerospace industries.
Oceaneering International's business offerings include remotely operated vehicles (ROV), built-to-order specialty subsea hardware, deepwater intervention and manned diving services. They also offer non-destructive testing and inspection, as well as engineering and project management.
What Cleanawater did
Calling on decades of expertise in wastewater treatment, Cleanawater identified a hydrocyclone oil water separator as the ideal solution.
So Cleanawater supplied Oceaneering International with a single skid system complete with a DEOIL3 hydrocyclone oil water separator. This system treats up to 3000L per hour of complex wash waters prior to discharge.
The DEOIL3 was coupled with a custom-built high-pressure pumping system, header tank system, hose reel and start/stop system selection switches. Additionally, we installed an in-ground stormwater diversion system. This automatically channelled rainwater to stormwater (after 10mm rainfall on the pad), while diverting contaminated water to the treatment system.
Benefits
Significant cost-savings compared with roofing the wash pad
Reduced maintenance and service costs
Automated – requires no operator intervention
Discharge rates in line with environmental guidelines
Cost-effective fit
No infrastructure upgrades required
After-sales support
Comprehensive after-sales service. Seven days a week. That's the CleanaWater support promise.
We have industry experts located in Melbourne, Brisbane, and Newcastle. So you can always speak to somebody who understands your local market.
They're available around the clock to answer any queries you may have – whether it's about our systems or odour and water treatment in general.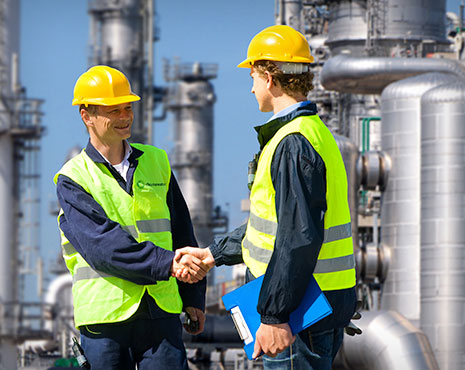 Cleanawater's end-to-end process
Step 1
Process Development
Cleanawater's project engineers confirm all site parameters, commence design and process evaluations on specific requirements for your waste water treatment plant works.
Step 2
Conceptual Modelling
Conceptual 3D models, predictive flow and performance analysis models are tested prior to manufacturing a site's waste treatment system.
Step 3
Manufacturing
We update the design briefs and create build drawings before manufacturing and commissioning at our Melbourne facility.
Step 4
Installation
The Cleanawater team complete water waste management installation and commissioning on site – without disrupting your operations.