Case Study: Magic Hands Car Wash
Overview of client
Magic Hand Car Wash is Australia's leading manual car wash operator, with more than 40 locations nation-wide. As well as professional car washing services, Magic Hand provides vehicle restoration and repair services.
Due to the nature of their operations, water supply plays a huge role in Magic Hand's running costs.
After hearing of our market-leading wastewater solutions, Magic Hand reached out to Cleanawater. And our response to the brief was to recommend our award-winning water recycling systems.
After conducting site audits, we installed our 2000 LCR water recycling system at Magic Hand's premises. Consisting of a compressive four-stage filtration and treatment process, the 200 LCR transforms wash bay run-off into re-usable water.
This gave Magic Hand access to high quality recycled water - enabling them to minimise expensive mains water use for vehicle washing. So thanks to Cleanawater, Magic Hand no longer had to watch money go down the drain.
Benefits
Fast return on investment due to reduced water and trade waste costs
An easy-to-maintain recycled water solution
Allowed continuation of car washing services during water restriction periods
Long-term savings
Insulation from future price hikes on mains water supply
After-sales support
Comprehensive after-sales service. Seven days a week. That's the CleanaWater support promise.
We have industry experts located in Melbourne, Brisbane, and Newcastle. So you can always speak to somebody who understands your local market.
They're available around the clock to answer any queries you may have – whether it's about our systems or odour and water treatment in general.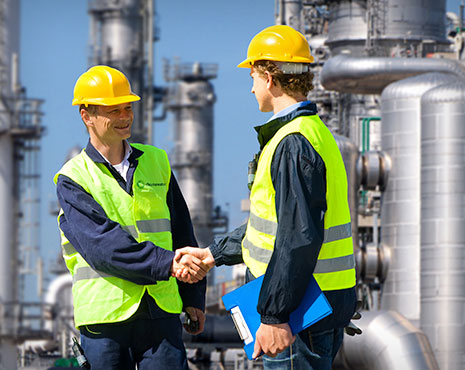 Cleanawater's end-to-end process
Step 1
Process Development
Cleanawater's project engineers confirm all site parameters, commence design and process evaluations on specific requirements for your waste water treatment plant works.
Step 2
Conceptual Modelling
Conceptual 3D models, predictive flow and performance analysis models are tested prior to manufacturing a site's waste treatment system.
Step 3
Manufacturing
We update the design briefs and create build drawings before manufacturing and commissioning at our Melbourne facility.
Step 4
Installation
The Cleanawater team complete water waste management installation and commissioning on site – without disrupting your operations.