Overview of client
Victoria International Container Terminal (VICT) was appointed by the Port of Melbourne in 2014 to design, construct and operate Australia's first fully automated container terminal. In March 2017, VICT welcomed its first vessel and is now determined to set the global benchmark for port automation.
VICT delivers an extra 33 percent capacity to the Port of Melbourne to support continued growth with 1 million+ TEU.
Their unique location on the bay side of the West Gate Bridge, means faster turnaround time for imports and exports and easier berthing for larger vessels. Larger vessels are now coming to the Port of Melbourne for service by VICT.
Their innovation lies in integration – selecting world-class technologies to provide seamless operations end to end. VICT's high-tech terminal ensures a safe working environment for its employees and customers, with a proven and enviable track record in setting high safety standards
CleanaWater supplied and installed a containerized 2000 litre per hour water recycling system together with a high-pressure water delivery system that supplied warm pressurized water to 9 hose reels and lances through the enclosed wash bay. At each washing station, the operator has the ability to activate detergent delivery to soap can be applied to the equipment during the washing process. This makes it a simple task to clean the equipment thoroughly.
Benefits
All the wastewater from the wash bay runs through the CleanaWater recycling system so it can be used repeatedly, helping to conserve water.
CleanaWater continues to maintain and service the recycling system to ensure it works for many years to come.
After-sales support
Comprehensive after-sales service. Seven days a week. That's the CleanaWater support promise.
We have industry experts located in Melbourne, Brisbane, and Newcastle. So you can always speak to somebody who understands your local market.
They're available around the clock to answer any queries you may have – whether it's about our systems or odour and water treatment in general.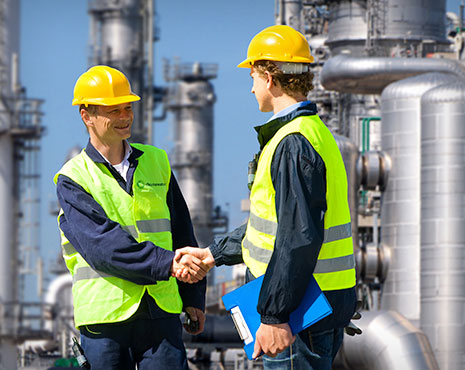 Cleanawater's end-to-end process
Step 1
Process Development
Cleanawater's project engineers confirm all site parameters, commence design and process evaluations on specific requirements for your waste water treatment plant works.
Step 2
Conceptual Modelling
Conceptual 3D models, predictive flow and performance analysis models are tested prior to manufacturing a site's waste treatment system.
Step 3
Manufacturing
We update the design briefs and create build drawings before manufacturing and commissioning at our Melbourne facility.
Step 4
Installation
The Cleanawater team complete water waste management installation and commissioning on site – without disrupting your operations.