Case Study: Boom Logistics
Overview of client
Boom Logistics is a industrial services group that provides superior crane logistics and lifting solutions to Australian industries. While serving a diverse customer base, their core focus is on resources, energy, utilities and infrastructure.
BOOM offers short term or long term crane hire across Australia. Their customer value proposition is to deliver total solutions involving specialised equipment, operational capability, engineering expertise and best-practice safety and quality systems.
What Cleanawater did
Cleanawater provided a 12 tonne-per-axle portable wash bay with a water recycling system module.
The Blackwater facility could accommodate a stand-alone wash bay that measured 6.5 metres wide and 19.2 metres long. This provided ample room to park and clean their largest assets.
The portable wash bay meets compliance standards and was approved by the local council. The waste water is recycled through a closed loop water recycling system, saving money and lessening the environmental impact of the process.
Providing BOOM with a portable wash bay allows for easy relocation to another site in the future. Our team of qualified plumbers and electricians completed a full installation within 14 days, much faster than the installation of a permanent wash bay.
The system requires quarterly maintenance to continually produce quality results. Cleanawater trained BOOM's staff to perform this maintenance, ensuring that the system is always running at peak efficiency.
Benefits
No excavation required
Quick to install and easy to service
Can be easily moved if relocating
Compliant with council regulations
Looks aesthetically pleasing
After-sales support
Comprehensive after-sales service. Seven days a week. That's the CleanaWater support promise.
We have industry experts located in Melbourne, Brisbane, and Newcastle. So you can always speak to somebody who understands your local market.
They're available around the clock to answer any queries you may have – whether it's about our systems or odour and water treatment in general.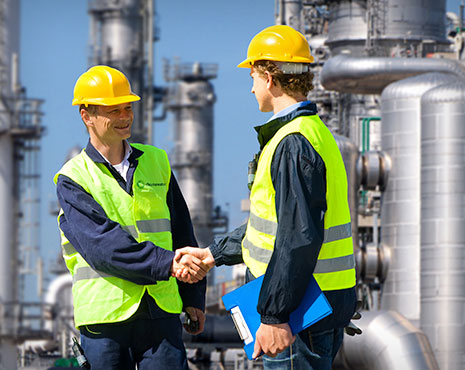 Cleanawater's end-to-end process
Step 1
Process Development
Cleanawater's project engineers confirm all site parameters, commence design and process evaluations on specific requirements for your waste water treatment plant works.
Step 2
Conceptual Modelling
Conceptual 3D models, predictive flow and performance analysis models are tested prior to manufacturing a site's waste treatment system.
Step 3
Manufacturing
We update the design briefs and create build drawings before manufacturing and commissioning at our Melbourne facility.
Step 4
Installation
The Cleanawater team complete water waste management installation and commissioning on site – without disrupting your operations.