Case Study: Lucas Heights Resource Recovery Park
Overview of client
Located in Lucas Heights, Sydney, NSW, the Lucas Heights Resource Recovery Park is one of Australia's largest operating waste processing facilities, with its Renewable Energy Smart Cell® technology and additional ORRF organics facility processing over 625,000 tonnes of waste per year.
Initial enquiries from landfill management were for traditional misting systems that atomise diluted odour neutralisers into the air, although these systems can sometimes still be useful, due to the size of the operation and the importance of Select Civil, who manage the SUEZ owned facility, getting a comprehensive solution, Cleanawater recommended the facility managers take a different approach.
That approach is a new technology rapidly gaining popularity in the US and Europe using vapour based neutralisers rather than atomised water-based solutions. Cleanawater installed two VapourGard™ VG 500 systems around the boundary of the active waste cells, using our QuikAir® 0900V vapourising odour neutralising solution.
Since installation, complaints all but ceased, and reports from operations have confirmed that odours are now minimal, noticing a substantial improvement in the air quality, even within the site premises.
Benefits
• Improved air quality
• Expert management of odour emissions
• Elimination of business and resident complaints
• Environmental regulation compliance
• Increased community approval
After-sales support
Comprehensive after-sales service. Seven days a week. That's the CleanaWater support promise.
We have industry experts located in Melbourne, Brisbane, and Newcastle. So you can always speak to somebody who understands your local market.
They're available around the clock to answer any queries you may have – whether it's about our systems or odour and water treatment in general.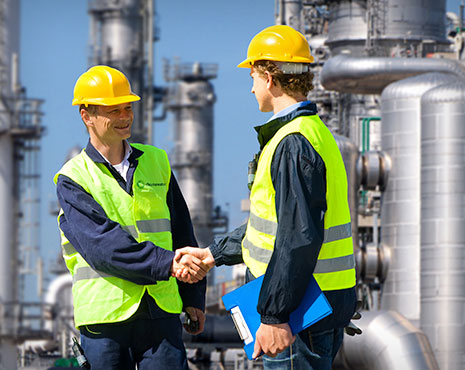 Cleanawater's end-to-end process
Step 1
Process Development
Cleanawater's project engineers confirm all site parameters, commence design and process evaluations on specific requirements for your waste water treatment plant works.
Step 2
Conceptual Modelling
Conceptual 3D models, predictive flow and performance analysis models are tested prior to manufacturing a site's waste treatment system.
Step 3
Manufacturing
We update the design briefs and create build drawings before manufacturing and commissioning at our Melbourne facility.
Step 4
Installation
The Cleanawater team complete water waste management installation and commissioning on site – without disrupting your operations.