Case Study: Sugar Australia
Background to the project
Sugar Australia is the largest domestic customer of Australian Raw Sugar and the largest exporter of Australian refined sugar, serving industrial and consumer segments of the sugar market.
Raw sugar is processed at two refineries at Yarraville, Victoria and Mackay, North Queensland to produce food grade products like castor sugar and syrup.
What Cleanawater did
Cleanawater implemented a recirculating chemical dosing unit to correct the pH. The system continuously recirculates the water in the effluent storage tanks while correcting the pH and automatically discharges on-spec effluent water to the sewer.
A circulation pump samples water from the storage vessels and passes it to a dosing manifold where pH is tested and the appropriate measure of caustic is injected. The solution is well mixed before being returned to the tanks.
Control systems automatically engage a discharge pump to release effluent water to the sewer when the pH results are in-spec, and disengage the pump when results are out of spec. Alarms and status signals are relayed to a centralised control room.
The chemical dosing unit is compact and skid mounted, with an integrated roof to protect the equipment from bad weather. It is a self contained, automated solution that takes up the minimum commercial space.
Benefits
Ensures effluent compliance to local water authority
Automated system to control and discharge effluent water
Status and alarm signals generated for ease of monitoring
Connected to central control room
Compact and weather proof unit
After-sales support
Comprehensive after-sales service. Seven days a week. That's the CleanaWater support promise.
We have industry experts located in Melbourne, Brisbane, and Newcastle. So you can always speak to somebody who understands your local market.
They're available around the clock to answer any queries you may have – whether it's about our systems or odour and water treatment in general.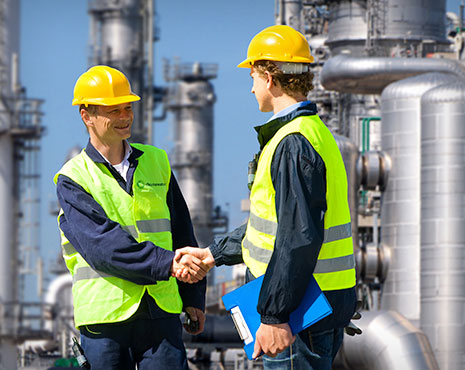 Cleanawater's end-to-end process
Step 1
Process Development
Cleanawater's project engineers confirm all site parameters, commence design and process evaluations on specific requirements for your waste water treatment plant works.
Step 2
Conceptual Modelling
Conceptual 3D models, predictive flow and performance analysis models are tested prior to manufacturing a site's waste treatment system.
Step 3
Manufacturing
We update the design briefs and create build drawings before manufacturing and commissioning at our Melbourne facility.
Step 4
Installation
The Cleanawater team complete water waste management installation and commissioning on site – without disrupting your operations.