Case Study: Veolia Water Ballarat
Background to the challenge
Veolia Environment is the only global company to offer a complete range of environmental services in the combined fields of water, energy and waste management solutions.
In Australia, Veolia works with heavy industry, retail businesses, private groups, governments and communities to deliver innovative and sustainable water, energy and waste solutions.
What Cleanawater did
Cleanawater installed a DEOIL3 Hydrocyclone Oil Separator, a system which works by sending wastewater into a cyclone chamber, where it can be spun under centrifugal forces of up to 1000 times that of gravity.
The standard Cleanawater Hydrocyclone Oil Water Separator has an oil reject percentage of between 12 and 14%. However, in the case of this particular system, we upgraded it with a recirculation function.
The recirculation function has the capacity to send all final treated water from the cyclone unit back to the collection pit, where it can be processed through the cyclone again. On these successive passes through the cyclone, more and more oil can be extracted.
When activated, the recirculation function operates for a predetermined period of time, before a motorised valve turns to discharge all water to the treated water discharge point.
Additionally, we equipped this system with an oil transfer pump station. In the event of a major oil spill, the pump transfers the rejected oil to an 8000 litre waste oil tank.
As an added feature of the pumped oil transfer option, any neat oil (up to 100% oil) spillages that enter the collection pit are automatically detected, whereupon they trigger an alarm to bring attention to the spill.
Benefits
Effective seperation of oil and water
Fully automatic system
Integrated into existing SCADA for monitoring
Allows discharge to stormwater
Low maintenance
After-sales support
Comprehensive after-sales service. Seven days a week. That's the CleanaWater support promise.
We have industry experts located in Melbourne, Brisbane, and Newcastle. So you can always speak to somebody who understands your local market.
They're available around the clock to answer any queries you may have – whether it's about our systems or odour and water treatment in general.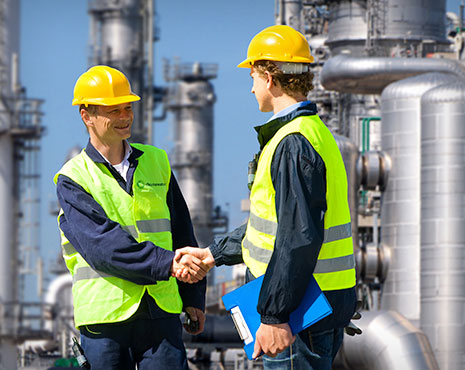 Cleanawater's end-to-end process
Step 1
Process Development
Cleanawater's project engineers confirm all site parameters, commence design and process evaluations on specific requirements for your waste water treatment plant works.
Step 2
Conceptual Modelling
Conceptual 3D models, predictive flow and performance analysis models are tested prior to manufacturing a site's waste treatment system.
Step 3
Manufacturing
We update the design briefs and create build drawings before manufacturing and commissioning at our Melbourne facility.
Step 4
Installation
The Cleanawater team complete water waste management installation and commissioning on site – without disrupting your operations.