3 examples of odour issues and how we solved them
Odour issues aren't pleasant. But they are manageable.
A range of Australian businesses and industries produce odours as part of their everyday operation. This can cause a number of odour issues. Fortunately, these issues are manageable with the right solution.
Additionally, managing odours doesn't have to be complicated. With the right equipment, team, and know-how, odour issues can be resolved swiftly and with a minimum of disruption to your operation.
Here are three examples of odour issues. As well as how, we at Cleanawater, solve them.
Alternatively, you can find out more about Cleanawater odour management online or by calling 1800 353 788

Odour management in the food processing industry
The problem
AB Mauri is a large scale yeast producer based in Western Sydney.
As part of their everyday operation AB Mauri's facilities produce a large amount of wastewater. This is a necessary part of the yeast production process.
That wastewater, however, generates unpleasant odours. And as the facilities are located in a heavily populated industrial area, this draws complaints from nearby residents and business-owners.
To prevent a potentially costly run-in with local regulatory bodies regarding these complaints, AB Mauri needed an odour management solution, fast.
The solution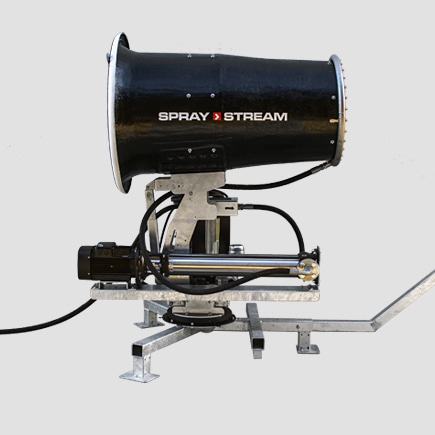 To solve these odour issues, we met with AB Mauri and discussed the problem at hand. We then designed, quoted, and installed an odour neutralising agent spraying system, which addressed the issue.
This system consisted of:
1000L storage reservoir
Dose of AirStreme 931
Pump
PLC
The system was strategically positioned around the facility to maximise its effectiveness and efficiency.​
This odour management solution modified odour particles, turning them into non-reactive compounds. And this thereby stopped the spread of odours beyond facility boundaries.
Complaints from nearby residents and business-owners soon ceased as all odour issues had been resolved.

Odour management in the municipal wastewater industry
The problem
Coffs Harbour City Council is your typical New South Wales council. As part of their duties, they are responsible for the city's sewerage and wastewater infrastructure.
The odour issues this council faced involved an active pump station. The station was causing problems for residents as well as staff, who registered concerns regarding safety and odour.
Concerns raised were the result of a non-compliant access cover that was leaking displaced air. The cover also featured an ineffective fall arrest which was a hazard for maintenance workers.
Coffs Harbour City Council needed to do something before the faulty access cover caused an injury.
The solution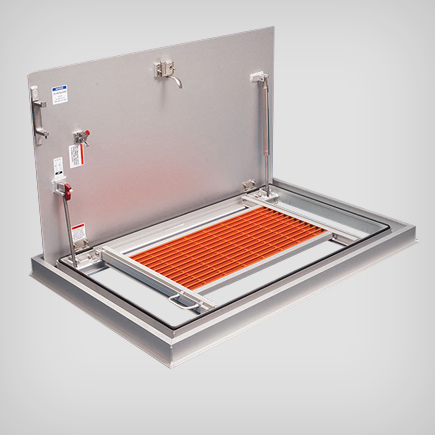 In order to solve the problem, we uninstalled the faulty non-compliant access cover and replaced it with a new compliant access system.
The main component of this system was a Halliday Channel series aluminium access cover which featured: 
Rubber seals to stop odour leakage
Spring loaded struts to assist lifting and fall arrest
Compliance with all Work Health and Safety (WHS) standards
This odour management solution dramatically reduced odours by preventing the leakage of foul gases. It also allayed safety concerns with its effective safety arrest and compliance to all relevant WHS standards.

Odour management in the water treatment and processing industry
The problem
Hunter Water is one of NSW largest water authorities and manages a large network of drinking water and wastewater infrastructure.​
Their Dora Creek Wastewater Treatment Plant (WWTP) catchment area was experiencing a problem with their pump stations and collection points.
The network's often lengthy wastewater retention times were causing high levels of H₂S to be produced.
This hazardous gas produced odours which drew complaints from workers and nearby residents. It also caused substantial corrosion to the wastewater infrastructure, thereby compromising its effective life​.
The solution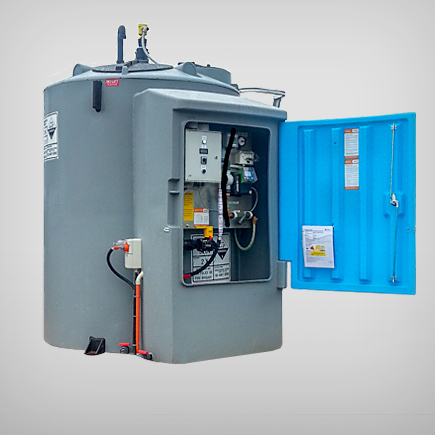 Fortunately, wastewater odour management and control is a frequent issue which treatment facilities face. So, we were able to quickly provide an effective and complete solution.
We installed for Hunter Water a ferrous dosing unit. This system was chosen due to its ability to manage and process large amounts of H₂S gases.
Placed at the Windermere Park common rising main this unit:
Reduced odours by 95%
Removed H₂S gases by 95%
Lessened corrosion
This odour management solution stopped complaints regarding odour issues. It solved Hunter Water's H₂S corrosion problems. And it lowered maintenance times and costs.
"Managing your operation's odours doesn't have to complicated."
Choose Cleanawater to solve your odour issues
At Cleanawater, we have over 25 years experience solving Australia's odour issues. We are the experts in the fields of odour management, odour treatment, and odour control.
Our complete solutions are fully accredited to Australian industry standards. They'll solve your odour problems promptly and with a minimum of disruption to your everyday operation.
Learn more about Cleanawater online or by calling 1800 353 788
Must Read
Cleanawater on 2 September 2021
No matter what industry you're in, chances are you need odour control. VapourGard can help you eliminate odour complaints in a safe, cost-effective, and versatile way. ...
Read more
Cleanawater on 19 November 2014
The term "wastewater" doesn't have particularly appealing connotations. In areas of the world where water appears to ...
Read more