Case Study: Toll Group Dampier
Background to the challenge
Toll Group is a transportation and logistics company. They provide road, rail, sea, air and warehouse services to both Australia and the wider Asia Pacific region.
With over 1,200 sites across 50 countries, Toll Group gives their customers a truly global reach. They are an industry leader in the fields of logistics and transportation.
What Cleanawater did
We designed a turnkey containerised water treatment and recycling system which was suitable for hot and humid weather, and which featured pH correction and chlorine disinfection to maintain water quality. The finished solution also featured a full control panel with PLC control.
Additionally, this water recycling system was designed to recycle water from the washbay and then transfer the treated water to a treated water recycling tank. As no discharge point was available, the system was made to function with zero discharge.
The treatment train included 2 TS series coalescing oil/water separators, multimedia turbidex self-cleaning filter, 3 stage filtration bank to micron mean pH correction to maintain the pH within an acceptable range, chlorination disinfection, 4 x high pressure wash points and a first flush system.
This solution was designed to remove suspended solids to 1 micron mean and oil, grease and quick break detergents only. Disinfection was to be done by sodium hypochlorite and pH correction system.
Benefits
Fast return on investment due to reduced water usage
Low chemical requirements for low maintenance costs
Containerised water treatment for easy install/transport
Provides reliable recycled water with no operator needed
Auto mains water top-up backup with no downtime
Intelligent PLC system
Equipped with first flush system to manage stormwater
Adhered to all AQIS criteria
After-sales support
Comprehensive after-sales service. Seven days a week. That's the CleanaWater support promise.
We have industry experts located in Melbourne, Brisbane, and Newcastle. So you can always speak to somebody who understands your local market.
They're available around the clock to answer any queries you may have – whether it's about our systems or odour and water treatment in general.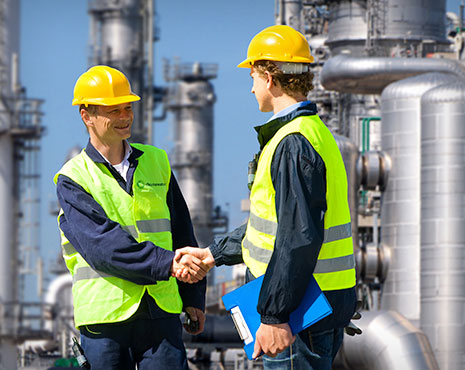 Cleanawater's end-to-end process
Step 1
Process Development
Cleanawater's project engineers confirm all site parameters, commence design and process evaluations on specific requirements for your waste water treatment plant works.
Step 2
Conceptual Modelling
Conceptual 3D models, predictive flow and performance analysis models are tested prior to manufacturing a site's waste treatment system.
Step 3
Manufacturing
We update the design briefs and create build drawings before manufacturing and commissioning at our Melbourne facility.
Step 4
Installation
The Cleanawater team complete water waste management installation and commissioning on site – without disrupting your operations.