Hunter Valley Trade Wastewater Compliance
Having had its first constitution approved in 1892, Hunter Water is the second oldest water authority in New South Wales and currently supplies water and wastewater services to more than 500,000 people in the Lower Hunter region.
The wastewater network covers nearly 5,000 km of sewer mains and 19 wastewater treatment plants, processing almost 70,000 ML of wastewater each year. Cleanawater supplies equipment and services to customers discharging trade wastewater to Hunter Water.
Key trade waste limits for Hunter Water
Hunter Water has a comprehensive Trade Wastewater Standard that describes potential contaminants and their acceptable limits. The most common wastewater issues that require treatment before discharging wastewater to Hunter Water are pH and Total Oil and Grease.
| Description | Limit | Comment |
| --- | --- | --- |
| pH | 6.5-10 | Extreme pH causes corrosion, risk to employees, negative impact on biological treatment processes and increase in release of toxic gases |
| TOG (Total Oil and Grease) | 150 mg/L | Grease and oil blocks sewers and negatively impact treatment processes |
A list of restricted substances is also published by Hunter Water as part of the Standard. Metals and organic wastes typically fall into this category. These substances may pass through wastewater treatment plants and into the environment – or may put the health of employees at risk. In this category, the Total Petroleum Hydrocarbons may not exceed 30 mg/L.
The most serious category in the Hunter Water Standard is Prohibited Substances. Stormwater runoff may not enter trade wastewater sewers and vice versa. Discrete oil, toxic substances, explosives, and medical wastes all fall into the category of Prohibited Substances along with others listed in the standard.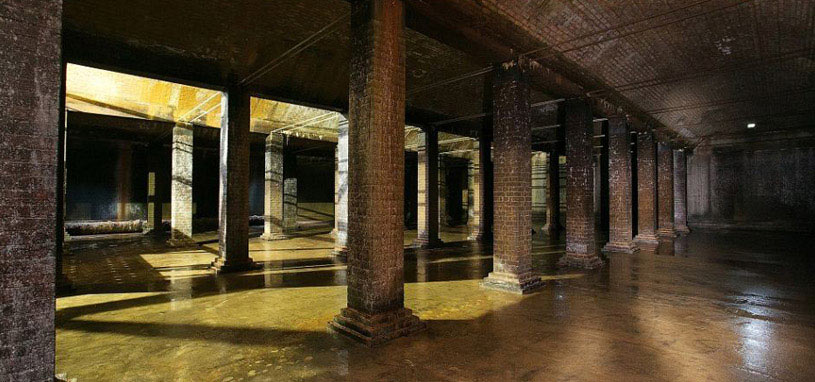 Types of trade waste agreement at Hunter Water
No business or non-residential property may discharge wastewater to the Hunter Water sewer system without written consent of Hunter Water in the form of a Trade Waste Agreement. Applications must be made to the Corporation before internal pre-treatment solutions are implemented or any trade waste is discharged to the sewer. Hunter Water will inspect the facility and approve any pre-treatment requirements.
There are five types of Trade Waste Agreements available from Hunter Water:
Category 1 - Deemed Agreement based on low risk

Category 2 - Minor Agreement suitable for majority of wastewater generators

Category 3 - Moderate Agreement where the proposed discharge could be significant in terms of quantity or quality

Category 4 - Major Agreement where the proposed discharge is significant in terms of quantity or quality

Tanker Agreements for tanker companies that discharge wastewater directly to a treatment works.
Discharging wastewater to Hunter Water without an agreement in place is a serious offence and could lead to a fine of $10,000 or $20,000 for corporations.
Types of industries and their trade waste issues
The food industry generates grease, which must be removed from trade waste before it is discharged to Hunter Water. Grease traps must be properly sized according to the Corporations requirements and must be regularly cleaned and maintained.
Industrial facilities, car washes and manufacturing facilities use solvents, emulsifying agents and chemicals which could be flammable or have extreme pH levels. Flammable materials should never be disposed of via wastewater sewers due to the risk of explosion, and emulsifying agents must have quick break properties otherwise they will carry oil into the wastewater system, only to release it later – leading to blockages.
No glycols or antifreeze are allowed to enter Hunter Water's sewer system. Service stations and vehicle repair shops must ensure that these substances are contained and disposed of separately and not via the wastewater system.
Cleanawater solutions for trade wastewater treatment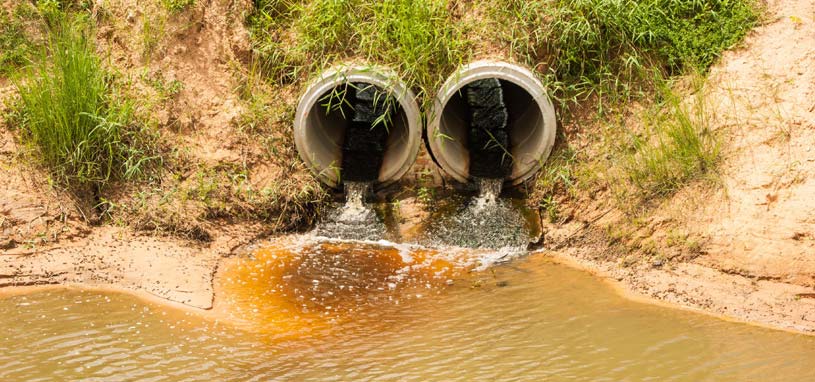 Cleanawater supplies Oil Water Separators approved for use as pre-treatment for Trade Waste. Our Coalescing Plate Separators and Vertical Gravity Separators remove grease, oil and hydrocarbons from Trade Waste, leaving you with on-spec water to discharge to the Hunter Water system.
pH Control Systems from Cleanawater correct the pH of trade waste whether it is high or low. They are supplied with acid or caustic pumps, or both depending on the requirements. Systems can be set up as in-line or recirculating, which are more chemical efficient.
The maintenance and servicing of pre-treatment solutions for trade waste is very important. Collected solids and oils must be removed and disposed of in accordance with regulations. Failure to maintain and service equipment could lead to excursions of out-of-specification trade waste. This will result in severe fines and could even result in a site closure until the problem is resolved.
Cleanawater provides maintenance and inspection services to keep your equipment running as per design.
Contact Cleanawater
Cleanawater can help you apply for a Hunter Water Trade Waste Agreement. We have more than 20 years of wastewater treatment experience in Australia.
Find out more at Cleanawater or call our expert team on 1800 353 788 today to arrange a consultation for your trade waste needs, Hunter Water or otherwise.
Must Read
Cleanawater on 14 December 2021
We know that most problematic odours afflicting waste handling areas are biological, using a topical odour treatment can mitigate existing odours and prevent odour generation while leaving a fresh key ...
Read more
Cleanawater on 2 September 2021
No matter what industry you're in, chances are you need odour control. VapourGard can help you eliminate odour complaints in a safe, cost-effective, and versatile way. ...
Read more