Is your Activated Carbon Media up to date?
Activated carbon is one of the most simplistic and effective solutions to remove a broad range of odours, activated carbon has a limited life span and will need to be removed and replaced once the media is spent.
CleanaWater can take care of this necessary task for our clients from start to finish. Supplying only the best quality activated carbon and techniques we can take the worry out of this process. CleanaWater will extract and dispose of the spent media following all regulatory requirements giving you peace of mind that the job has been done properly and following all regulations. Once the exchange has been made CleanaWater will re-commission your system and have you back up and running in no time.
Recently our team exchanged the Media at Dianna Pet Foods.
The problem
Dianna Pet Foods, located just outside of Newcastle, have three FiltaPro 1400 forced extraction activated carbon filter units running in sequence giving a total extraction and treatment rate of 4,200 litres per second. These units were designed, manufactured, and installed by CleanaWater in 2019. The units are an integral part of the business's operations, and without them in good working order, the plant cannot operate without causing diffuse odour issues for themselves and the surrounding area. After 3 years in operation, the carbon contained within the units had been spent and new carbon needed to be installed.
The solution
CleanaWater were approached in late 2021 to come up with a plan that would allow the media to be removed and exchanged while not taking the odour control unit fully off-line. To achieve this CleanaWater organised all products and services needed to perform this task to arrive onsite in January 2022. CleanaWater took a staged approach to this project by isolating Unit 1 and 2, leaving Unit 3 online so production could continue while the first 2 systems were off-line. The vessels were then opened by removing the specially designed top lids allowing a vacuum truck to extract the spent carbon and transport it for disposal. New activated carbon was then installed into Unit 1 and 2, the lids were then placed back on the units and Unit 1 and 2 were re-commissioned and put back online. This now only left Unit 3, which was again isolated while repeating the same process as above.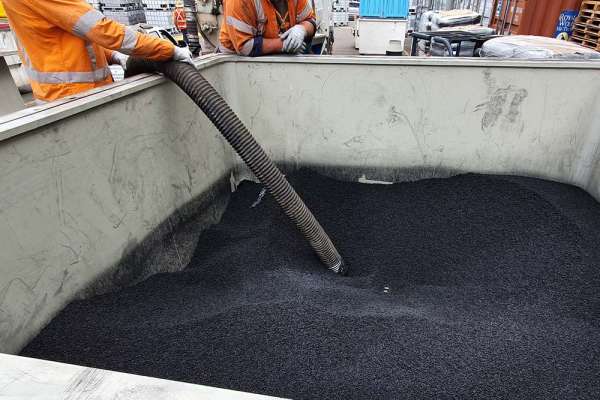 The result
Dianna Pet Foods now have a fully renewed system with the media replaced in all three carbon beds, ready for operation for another 3 years. The project took no longer than one day, and the client can be confident that all the works have taken place as required while also having the peace of mind that all laws and regulations have been followed for the removal and disposal of spent activated carbon.
Must Read
Cleanawater on 14 December 2021
We know that most problematic odours afflicting waste handling areas are biological, using a topical odour treatment can mitigate existing odours and prevent odour generation while leaving a fresh key ...
Read more
Cleanawater on 2 September 2021
No matter what industry you're in, chances are you need odour control. VapourGard can help you eliminate odour complaints in a safe, cost-effective, and versatile way. ...
Read more