Project Spotlight: St Marys Freight Hub
The St Marys Freight Hub services major retail distribution centres and warehouses across Greater Western Sydney. The terminal moves containerised freight via rail, transporting it directly via train from Port Botany to St Marys.
St Marys Freight Hub will shift up to 301,000 shipping containers onto rail each year, removing 70,000 to 80,000 truck trips off Sydney's congested motorways annually, helping to improve road safety and the daily commute of thousands of motorists.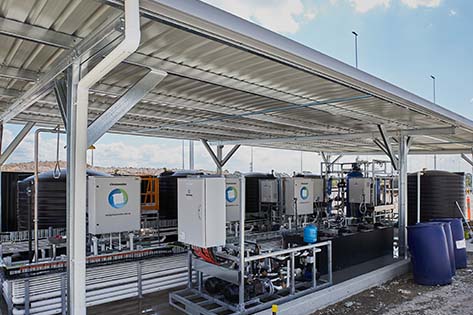 CleanaWater assisted in the project by supplying and installing a 4.3 container quarantine wash bay. The wash bay was designed to clean the many containers that pass through the hub which require cleaning to quarantine standards. The project also included a stormwater management system for the fuel store, to protect the stormwater system from harmful hydrocarbon spills and residues.
To manage the biosecurity risk associated with the cleaning of shipping containers, CleanaWater purpose-built facilities for water management in three main areas of the Freight Hub.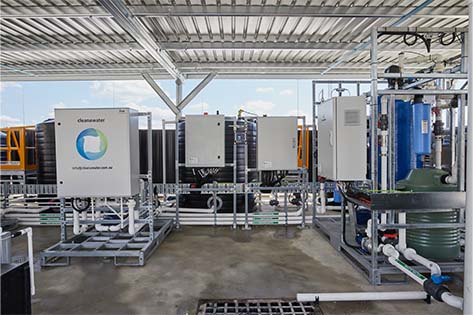 The first area is the refuelling bay. This involves a system for the collection of surface water from the refuelling bay bunded area and diversion to stormwater. This includes an oil-water separator to mitigate minor fuel spills during refuelling and also a hydrocarbon alarm for a catastrophic failure or when the tank requires cleaning.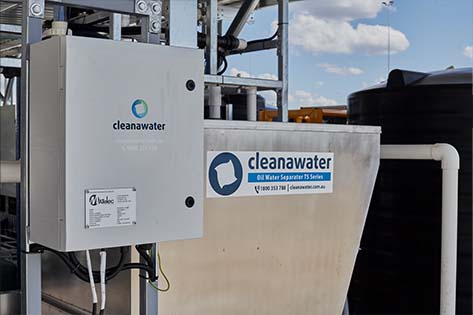 Next is the wash bay, where containers can be washed on a 12m x 22m hardstand. Two high-pressure hose reels incorporate detergent dispensing and deliver either mains water or recycled water, depending on the selection made at the hose reel by the operator. The wastewater is then collected at a single drain pit that empties into a 10,000L untreated in-ground water tank. The wash bay area incorporates a first flush rainwater diversion system that diverts surface water to stormwater during rain events and periods of wash bay inactivity.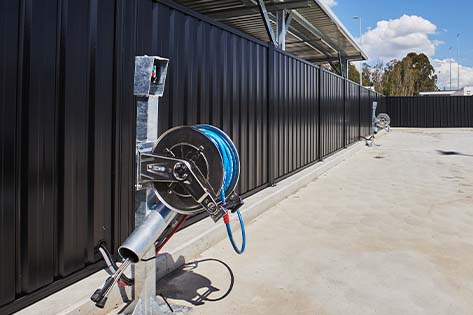 The final stage is the heart of the system. The water recycling plant is housed under a purpose build shelter. This water recycling system is one of the largest and most sophisticated AQIS systems CleanaWater has built. The quality of the treatment equipment and level of automation is second to none in comparison to other systems we have designed and built.
As a result of these systems, the water that is used to clean the freight containers will be recycled several times to help conserve water and the stormwater system will be protected from harmful hydrocarbon spills and residues, keeping our waterways clean and healthy.
Contact Cleanawater to find out more about our wash bay options. 
Must Read
Cleanawater on 14 December 2021
We know that most problematic odours afflicting waste handling areas are biological, using a topical odour treatment can mitigate existing odours and prevent odour generation while leaving a fresh key ...
Read more
Cleanawater on 2 September 2021
No matter what industry you're in, chances are you need odour control. VapourGard can help you eliminate odour complaints in a safe, cost-effective, and versatile way. ...
Read more