South East Water trade waste compliance criteria
Melbourne is the fastest growing city in Australia with a population of over five million people. It's projected to overtake Sydney as the largest city in the country by 2026 and to double in size by 2051. South East Water manages the supply and wastewater infrastructure for the south-east areas of Melbourne. As such, they play a critical role in sustaining the quality of life for more than 1.7 million people.
South East Water supplies more than 350 million litres of drinking water every day, and removes more than 300 million litres of wastewater.
As an innovative and technology-focussed organisation, they convert 3,000 tonnes of wastewater into fertiliser each year.
South East Water has a network of 25,000 kilometres of underground pipes. They operate eight wastewater and recycling plants, along with dozens of pump stations.
Make sure your business is wastewater compliant. Get in touch with CleanaWater to meet South East Water regulations.
Trade waste criteria for South East Water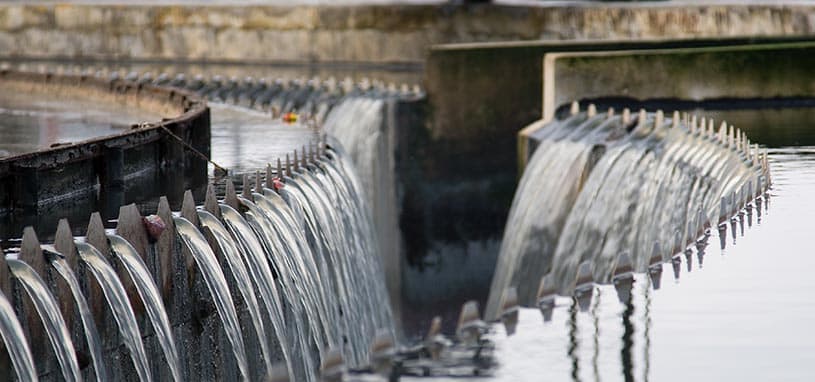 Trade waste acceptance limits are established for the protection of South East Water workers as well as the environment. Industrial contaminants like hydrocarbons and chemicals have the potential to affect the performance of treatment plants. This could negatively impact the entire wastewater network and put the environment at risk.
Acceptance criteria are separated into two categories:
Physical properties

 include criteria like temperature, total solids, oils and fats, as well as colour.

Chemical properties

 include specific maximum limits for metals, hydrocarbons, and other hazardous compounds.
An important guideline of South East Water, which differs to other water authorities, is the requirement for electromagnetic flow meters to monitor trade waste. These meters must be correctly installed and calibrated to meet South East Water standards.
Types of trade waste water agreements at South East Water
There are three types of wastewater agreements with South East Water.
Minor trade waste producers may discharge directly to the sewer as long as their trade waste is similar to domestic waste. South East Water may require some pre-treatment conditions depending on the application.
Commercial trade waste contains large amounts of food, fats, oil, and grease. South East Water recently modified their criteria for Food and Oil Interceptors (FOI), aka grease traps, to align with Yarra Valley Water and City West Water. Trade waste agreements for commercial customers are based on the nature of the business, the number of kitchen fixtures that generate waste, and seating capacity. South East Water uses this information to calculate the required FOI size for each business.
Industrial trade waste agreements apply to manufacturers, car washes, workshops, laundries, and chemical plants. Customers must provide a detailed description of their process including all chemicals and potential wastewater contaminants. South East Water will review MSDS information as well as process diagrams to identify pre-treatment solutions and trade waste agreement conditions.
South East Water trade waste agreement application process
South East Water publishes up-to-date trade waste criteria and procedures on their website. It is an offense to discharge trade waste to a sewer in the South East Water network without a trade waste agreement in place.
A typical trade waste application includes the following steps:
Customers submit an application along with supporting documentation and details of site activities.
South East Water responds to the application with acceptance, rejection, or a request for more information. If more time is needed to assess the application, it will be indicated in the response.
South East Water classifies trade waste customers based on type of activity and volume of waste.
South East Water conducts risk assessments on each trade waste customer. In addition, customers may be required to conduct their own risk assessments along with risk mitigation steps.
South East Water issues a trade waste consent based on a risk ranking of 1 to 5.
It's important to note that no wastewater may be discharged to the network prior to receiving consent from South East Water.
Cleanawater solutions for South East Water trade waste acceptance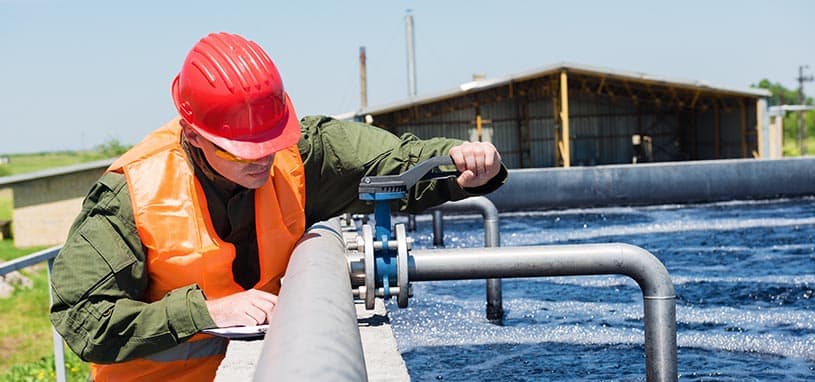 South East Water sometimes specifies pre-treatment solutions for trade waste before it may be discharged to a sewer. Spot checks on trade waste quality as well as efficient operations of pre-treatment equipment are common practice by South East Water. Failure to comply can result in steep fines. Cleanawater supplies award winning products to keep you compliant with South East Water regulations.
Our engineers can help you design a system that optimises your capital expense, while remaining compliant with South East Water.
Contact Cleanawater for South East Water compliance solutions
Cleanawater can help you apply for a South East Water Trade Waste Agreement. We have more than 20 years of experience in wastewater treatment in Australia.
Find out more about our wastewater solutions, or call our expert team on 1800 353 788 today to arrange a consultation for your trade wastewater needs.
Must Read
Cleanawater on 14 December 2021
We know that most problematic odours afflicting waste handling areas are biological, using a topical odour treatment can mitigate existing odours and prevent odour generation while leaving a fresh key ...
Read more
Cleanawater on 2 September 2021
No matter what industry you're in, chances are you need odour control. VapourGard can help you eliminate odour complaints in a safe, cost-effective, and versatile way. ...
Read more