Water Authority Guide: Midcoast Water
MidCoast Water services the Manning, Great Lakes and Gloucester regions of New South Wales, Australia. The area covers 10,000 square kilometres with more than 40,000 customers. They operate 13 sewage treatment schemes and ten water recycling schemes, which irrigate agricultural land and golf courses. It is vital that treated waste water from Midcoast Water meets strict quality specifications to prevent harm to the environment.
Businesses that generate liquid trade waste must obtain approval from Midcoast Water before discharging their trade wastewater into the sewerage system. This is regulated through section 68 of the Local Government Act 1993 and failure to comply could result in fines and even prison sentences.
Key Trade Waste Limits for Midcoast Water
Midcoast Water has developed acceptance limits for liquid trade waste based on the impact of contaminants on the environment. Safety for council workers is also taken into account to prevent them coming into contact with dangerous levels of harmful substances.
This table summarises the key general trade waste limits for Midcoast Water.
| Test | Units | Limit |
| --- | --- | --- |
| BOD5 and suspended solids | mg/L | 300 max (higher limits may be negotiated in specific circumstances) |
| Total Dissolved Solids | mg/L | 4,000 max (this limit may be lowered depending on available effluent disposal options) |
| pH | pH | 7 to 9 |
| Oil and Grease | mg/L | 100 max or 50 max depending on the flow rate versus treatment works capacity. |
| Temperature | Celsius | 38 max |
Trade Waste Agreement Applications for Midcoast Water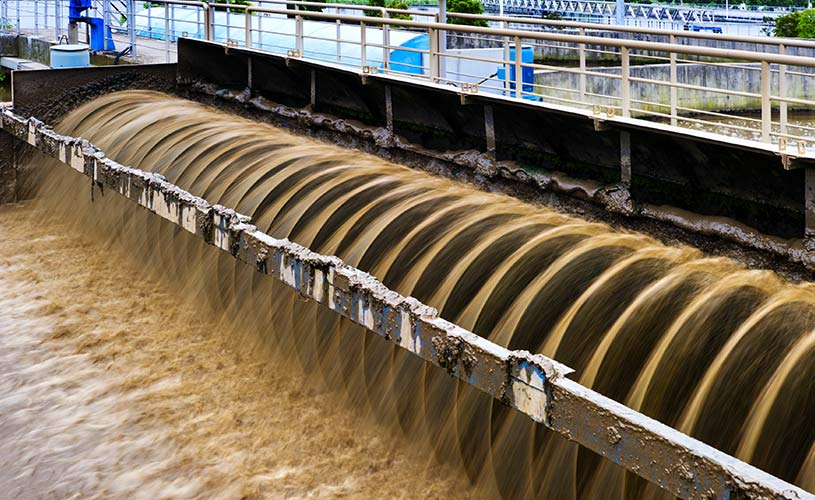 A policy document for the discharge of liquid trade waste to Midcoast Water describes the application process for trade waste agreements. Liquid trade waste includes any liquid waste other than domestic sewage.
Retail businesses, restaurants, hotels, butchers, nursing homes, schools, industrial facilities, and marine pump out facilities are all examples of operations that generate liquid trade waste and require a trade waste agreement.
For industrial, high volume or high strength waste, the Department of Primary Industries is also involved in the assessment process. Midcoast Water has a very stringent approach to trade waste and no exemptions are offered to any types of business.
Applications for trade waste approval must offer sufficient detail for Midcoast Water to assess the risks and specify preconditions for acceptance. Elements to be included are:
A description of the process or activity generating liquid waste.

Expected rates of discharge including peaks and times of day

Types of waste including expected concentration of contaminants. Material Safety Data Sheets should be provided.

Descriptions of pre-treatment facilities, including a site plan. Flow diagrams, operational procedures and sampling points should also be included.

A maintenance schedule for pre-treatment equipment must be established before trade waste approval is given.
Charging Categories for Midcoast Water Trade Waste
There are four charging categories allocated by Midcoast Water for trade waste:
| Category | Description |
| --- | --- |
| Category 1 | These dischargers have a low risk due to the low strength of their waste. They have minimal or no pre-treatment requirements. |
| Category 2 | These dischargers have a flow rate lower than 20 kL/day. Their trade waste is well characterised, and they have prescribed pre-treatment requirements. |
| Category 2S | Category 2S dischargers transport and discharge septic tank or pan content waste into the sewer. |
| Category 3 | These dischargers conduct industrial activities or create more than 20 kL/day of liquid trade waste. They are high risk dischargers subject to a rigorous assessment process. |
Cleanawater solutions for Midcoast Water trade waste.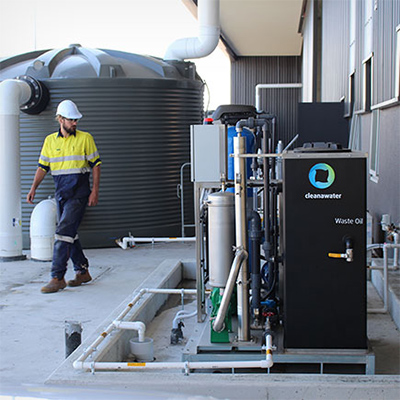 Businesses that have potential to discharge oils and grease into their trade waste require oil water separators as a pre-treatment solution. Cleanawater supplies both coalescing plate and vertical gravity separators. We also offer comprehensive maintenance and service contracts, which Midcoast Water may require for some trade waste agreements. Regular log book servicing ensures compliance with permit requirements and eliminates the possibility of fines or shutdowns. Our fully qualified technicians keep your equipment running efficiently thus prolonging its lifespan.
Cleanawater supplies inline or recirculating pH control solutions. Systems can be configured to compensate for low pH, high pH or both depending on the operating requirements. Our equipment easily meets the Midcoast Water requirements of 7 to 9 pH.
Contact Cleanawater
Cleanawater has more than 20-years experience in Australian wastewater treatment. Our technical experts can help you apply for and set up the pre-treatment requirements for a Midcoast Water trade waste agreement.
Find out more at Cleanawater or call our expert team on 1800 353 788 today to arrange a consultation for your trade wastewater needs.
Must Read
Cleanawater on 14 December 2021
We know that most problematic odours afflicting waste handling areas are biological, using a topical odour treatment can mitigate existing odours and prevent odour generation while leaving a fresh key ...
Read more
Cleanawater on 2 September 2021
No matter what industry you're in, chances are you need odour control. VapourGard can help you eliminate odour complaints in a safe, cost-effective, and versatile way. ...
Read more