What are odour neutralising misting systems?
Odour neutralising misting systems. What they are. How they work.
A misting odour neutraliser is a type of odour control system that is commonly used in Australia today.
Utilising a complex blend of essential oils and odiferous organic compounds, they encourage absorption and decomposition processes, thereby converting odour molecules into non-volatile compounds. It is by this process that odour neutralising misting systems help to reduce odour concentration and intensity.
Misting odour neutraliser units typically feature a combination of ultra-fine atomization of liquids and pressurised fluids, which are distributed via mist forming nozzles. Operation is automatic, so a continual dosage of odour neutraliser agent can be distributed regularly for ongoing odour suppression.
For product information see our misting systems page or call 1800 353 788
What are misting systems constructed from?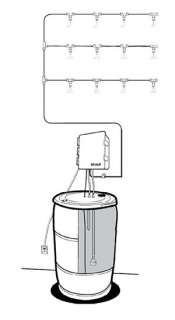 Odour neutralising misting systems are comprised of a series of stainless steel nozzles, a pump, dilution unit, nylon tubes, odour neutralising reactant and electronic controls.
The system pump can be standalone or secured to a nearby wall. It features automatic operation. However, the electronic controls can be used to adjust the automated timer and dosage. Operators may want to adjust the output due to a range of factors. Including due to wind, hourly fluctuations and odour levels.
A portable water supply is also connected to an automatic dilution system which facilitates dilution of the reactant. The reactant is then pumped along the nylon tubing where it can be atomised and misted into the air via the system's nozzles.
Which kinds of odours do odour neutralising misting systems treat?
Systems of this type are designed to eliminate both airborne and surface based odours. They can be used in indoor or outdoor environments depending on the required application.
Odours treated include:
Amine compounds
Organic acid odours
Organic sewage odours
Mercaptans
Phenol odours
Grease odours
Low level H2S (open areas)
These are some of the most common odours which odour neutralisers are used against. However, they certainly can be used against others. For information specific to your situation, give us a call.
What is the odour neutraliser mist made from?
The odour neutralising mist is made from a blend of essential oils and odiferous organic compounds, which are naturally found in plants. They are environmentally friendly, safe to use and completely non-toxic.
The key ingredients are:
Essential oils
Surfactants
Aromatics
Together, these powerful reactants can form airborne droplets which attract and neutralise odours through a range of active chemical processes; eliminating odours rather than only masking them.
Where are misting systems commonly used?
Misting systems are used by a wide range of Australian industries and businesses, including both in the private and public sector. They're versatile and easily customisable to suit different purposes.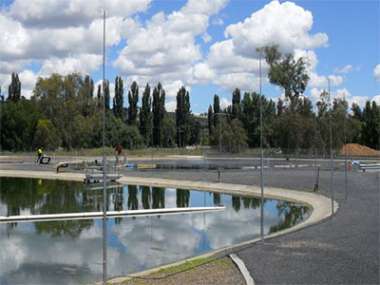 Common areas of application include:
Municipal and industrial wastewater operations
Pump stations and collection systems areas
Sludge processing and storage areas
Manufacturing sites and exhaust stacks
Municipal solid waste operations
They are also popular in the food production and processing industries. You'll often find a misting system at food processing plants, food waste facilities and abattoirs.
At Cleanawater we have installed misting systems at a range of sites.
Including at:
Queensland Urban Utilities (QUU) treatment plants in Brisbane
Dupont Manufacturing Facilities in Sydney
Goulburn Mulwaree Council Waste Facilities in Regional NSW
Australian Native Landscapes Composting Facilities in Sydney
Key benefits of odour neutralising misting systems
Key benefits of odour neutralising misting systems include:
Powerful neutralisation of surface and airborne odours
Capable of covering large areas
Non-corrosive and non-toxic odour neutraliser agents
Automatic operation saves labour
Long operating life with low maintenance required
They're the effective and easy to use way of eliminating odours and odour complaints.
An appropriately sized and properly installed misting odour neutraliser will help you to comply with environmental regulations, so you can avoid costly fines and potential shutdowns.
Systems can be automated, with minimal input from an operator, keeping running costs low. Maintenance time and cost is also minimised as systems are made to be highly corrosion resistant.
They are suitable for treatment of a range of different odour types. They can neutralise large/diffuse odours. And, of course, they're equally as effective in both indoor and outdoor environments.
Portable misting systems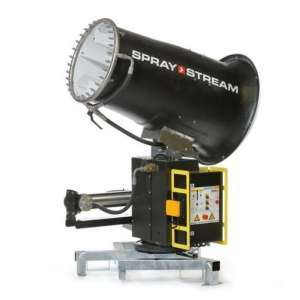 Misting systems are available in portable variants, which are as the name suggests, portable.
Portable systems feature a two wheel trailer like design. They use 'fogging cannons' and fans to blow out an odour neutraliser agent to a distance of 10 - 70 metres, where it can suppress airborne odours.
Because of the wheeled, relatively lightweight construction, portable misting systems can be transported and implemented easily at odour hot spots, when and where they appear.
Portable systems are best suited to applications where a more permanent solution is not practical or cost efficient. For ongoing odour control, a fixed odour neutraliser system may be better suited.
"Misting systems are used by a wide range of Australian industries and businesses."
Thinking odour neutralising misting systems? Think Cleanawater.
At Cleanawater, we've been helping Australian business and industry to manage their odours for more than 25 years, over which time we've built a reputation for trusted, reliable products.
We don't only design and install odour neutraliser systems. We go the extra mile to provide customised solutions that treat the very source of the odour problem.
Learn more on our misting systems page or call 1800 353 788
Must Read
Cleanawater on 14 December 2021
We know that most problematic odours afflicting waste handling areas are biological, using a topical odour treatment can mitigate existing odours and prevent odour generation while leaving a fresh key ...
Read more
Cleanawater on 2 September 2021
No matter what industry you're in, chances are you need odour control. VapourGard can help you eliminate odour complaints in a safe, cost-effective, and versatile way. ...
Read more