Cheap chemical dosing systems. What you need to know before you buy.
Cheap chemical dosing systems. You get what you pay for.
Everyone has at least one horror story about a time when they cut corners to save on costs.
It could be a budget-priced toaster that burnt out and almost caused a house fire. Or a heavily-discounted motel room which had bedbugs. The adage is often true: you get what you pay for.
While there are some things you can do 'on the cheap' there are others which you certainly shouldn't, such as the installation of your operation's odour control solution.
Cheap chemical dosing systems often feature inferior quality products which lead to significant issues with reliability, operation and performance.
This can mean breakdowns, extended offline periods because of component failure or poor design. As well as the potential for costly fines which can result from ineffective management of odours.
The corners cut to create low cost odour control
Your basic problem with many cheap chemical dosing systems is that in order to make them 'cheap', suppliers regularly cut corners in terms of the quality of components.
This can mean poor:
Pumps
Piping
Valves
Tank
Compound
Control Unit
Overall Design
For an odour control system to be truly effective, it is essential that these components operate properly. To quote another adage, a chain is only as strong as its weakest link. If any of these three parts fail, then the entire system can cease to function.
Poor quality components are one of the most common causes of system failure. They wear out quicker and are more likely to malfunction. And when they do malfunction they can also damage other nearby parts, causing even larger issues.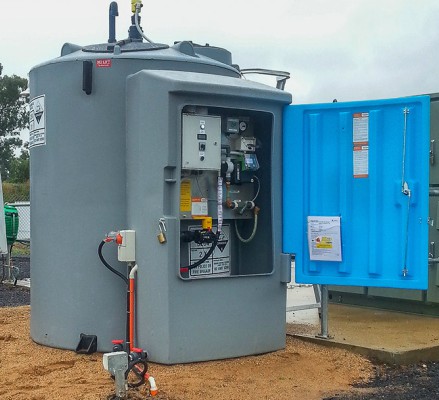 Problems which can result from poor odour management
A low cost odour control system which is only partly effective, or only effective some of the time, isn't really effective at all. For a system to be truly effective it needs to function completely and reliably.
Low quality cheap chemical dosing systems often result in:
Escaping odours
Complaints from nearby residents
Pollution to local environments
Another risk is that inferior build quality components may prevent the system from meeting the relevant Australian Standards.
If your operation is audited and found to be non-compliant with Australian Standards, then you could face potential fines or temporary closure of your operation. This can mean real problems for businesses.
How to save on low cost odour control without compromising quality
The good news is that while cheap chemical dosing systems are often advised against, you can certainly purchase a quality system at a competitive price.
At Cleanawater we are specialists in odour management. We are a QA assured organisation with lower overheads which allows us to offer better prices. We make getting a quality odour solution affordable. 
Our key competitors and some large corporations often have rigid systems and multi-layered cost structures. We don't. We focus on what you need and design a solution to match.
This is an important point of difference.
We tailor your system to suit your organisation's needs, no one else's. That means you don't pay for unnecessary and expensive extras. You get a system that fits your requirements, exactly.
We can supply everything from low-end basic systems to high-end fully-automated units which link back into your relevant SCADA network.
Our production method is driven by customer requirement and application, as well local water authority requirements. So you can rest assured, knowing that your system will be compliant.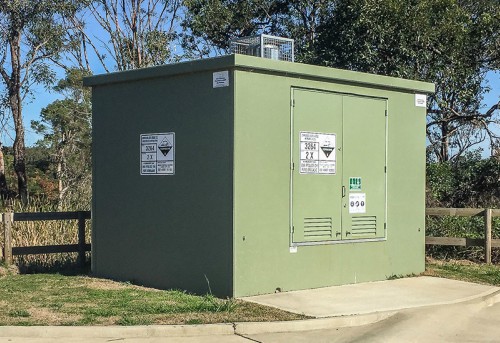 Why choose Cleanawater for your odour control solution
Searching for a low cost odour control solution? Go with great value instead.
Our experience with chemical dosing systems ensures we have a full understanding of not only the required process but also the potential pitfalls.
Cleanawater odour control solutions provide:
Effective management of odours and corrosion
Full Work Health and Safety (WHS) compliance
Increased asset life
Proven technology
Our complete approach to odour management ensures that you get the right odour solution for your site. A solution that is well-designed, practical and reliable, as well as competitively priced.
We are triple accredited
Cleanawater is accredited by not 1 but 3 internationally recognised sets of operating standards. Including:
Health & Safety OHSAS 18001: The international standard for health and safety management.
Quality ISO 9001: The world's most established quality framework, used by 897,000 organisations worldwide.
Environment ISO 14001: International environmental management system standards.
Our triple accreditation demonstrates our commitment to quality, continued improvement and high standards in the areas of workplace safety, efficiency and environmental regulations.
It also ensures that you can rest easy, knowing that your new odour management solution will be built to the highest standards. That, unlike with many low cost odour control systems, all the appropriate precautions and safe-guards have been undertaken.
"Searching for a low cost odour control solution? Go with great value instead."
Cleanawater has a system for every requirement (and budget)
At Cleanawater, we have over 25 years experience in the development and supply of odour control systems. Over that time we've built our reputation on effective and affordable solutions.
Avoid cheap chemical dosing systems which don't quite do the job. Get a competitively priced system which will be reliable today, tomorrow and into the future.
Learn more on our chemical dosing systems page or call 1800 353 788
Must Read
Cleanawater on 26 September 2023
Control odours effectively and safely with CleanaWater's VapourGard system. Ideal for industries such as mining, landfill operations, recycling, and more, the VapourGard system uses lightweight partic ...
Read more
Cleanawater on 21 March 2023
Control odours effectively and safely with CleanaWater's VapourGard system. Ideal for industries such as mining, landfill operations, recycling, and more, the VapourGard system uses lightweight partic ...
Read more