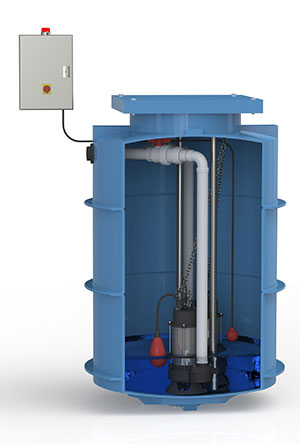 A pump station is a holding chamber that pumps liquids to a required area. Using transfer pumps, they are installed when liquid is unable to be gravity-fed from A to B - or where a particular flow rate/pressure is required.
Do you require a pump station for your business? Cleanawater can recommend the correct solution and help you keep it maintained.
Pump stations can be used in domestic, commercial, industrial and mining settings. They range in size from compact under-sink units for restaurants to industrial systems that can move thousands of litres of fluids. This means pump stations are ideal for transferring water cost-effectively when gravity is not a feasible option (or not possible to be used at all).
But asking "what are pump stations?" is simply the first step in understanding how one would benefit your operation. With such a vast array of sizes and types of pump station types and sizes available, what factors should you consider when purchasing one?
What kind of pump station is right for me?
Determining what kind of station is right for your needs comes down to five factors:
1. The application
What kind of operation do you need a pump station for? Is it for a mining wash bay? A car wash? A restaurant? This will affect the type and size of your pump station.
2. The volume of water/liquid you need to hold and how much water/liquid you need to pump
Sizing is the main issue to consider when it comes to pump stations. If you install a system that's unable to process the required volume of liquid, it can cause serious problems. For this reason, it's highly advisable to get expert advice on required flow rates and total capacity.
3. The type of pump and electrical supply
Units come in both single and dual pump format. As for power, single-phase power supply is the standard (though other options are often available). Larger flow rates may require three-phase power. All of these factors will affect the type of unit you need and the price you'll pay.
4. Whether you require any alarms or notifications in case of failure
These can usually be supplied as optional extras. And while they add to the overall price, they can save you thousands by ensuring malfunctions can be dealt with swiftly.
5. The material the pump station is made from
The type of unit your require will determine the materials the unit is constructed from. Usually, pump stations are built using materials that offer balance between durability, flexibility and cost-effectiveness - like concrete, polyethylene or fibreglass.
All of the above factors will also affect the cost involved in acquiring a pump station. And another crucial factor involved in your unit's cost is whether your pump station is supplied pre-plumbed. This saves on installation time, reducing the need to dedicate skilled personnel hours - freeing up your specialists to work on revenue-generating tasks.
To find out more about choosing the right pump station for your business, call Cleanawater. One of our experts will be happy to assist.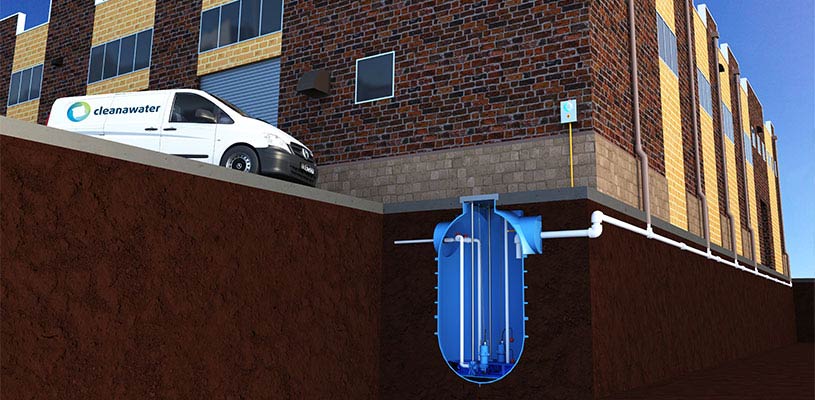 Must Read
Cleanawater on 14 December 2021
We know that most problematic odours afflicting waste handling areas are biological, using a topical odour treatment can mitigate existing odours and prevent odour generation while leaving a fresh key ...
Read more
Cleanawater on 2 September 2021
No matter what industry you're in, chances are you need odour control. VapourGard can help you eliminate odour complaints in a safe, cost-effective, and versatile way. ...
Read more