How Coalescing Oil Separators Work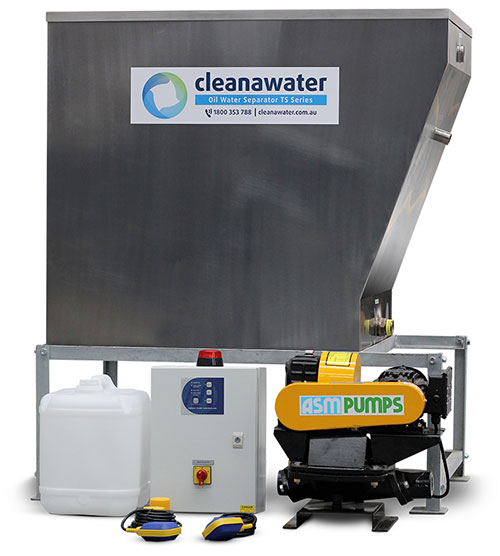 The Problem: Oil in Water
Oil can get stubbornly combined with water. Without the right equipment, it is difficult to extract the oil so that the water is safe to discharge or reuse. State governments have regulatory bodies in place to ensure that this water is safely managed and discharged so that it does not contaminate the environment.
One way to extract oil from water is using coalescing oil separators. Coalescence is the process where droplets merge on contact, forming a larger single droplet.
Coalescing Oil Separators
Coalescing Oil Separators use oil attracting media packs which are fixed inside the treatment chamber. The surface area on the media attracts suspended oil droplets in the wastewater and forces them to collide and form larger oil droplets.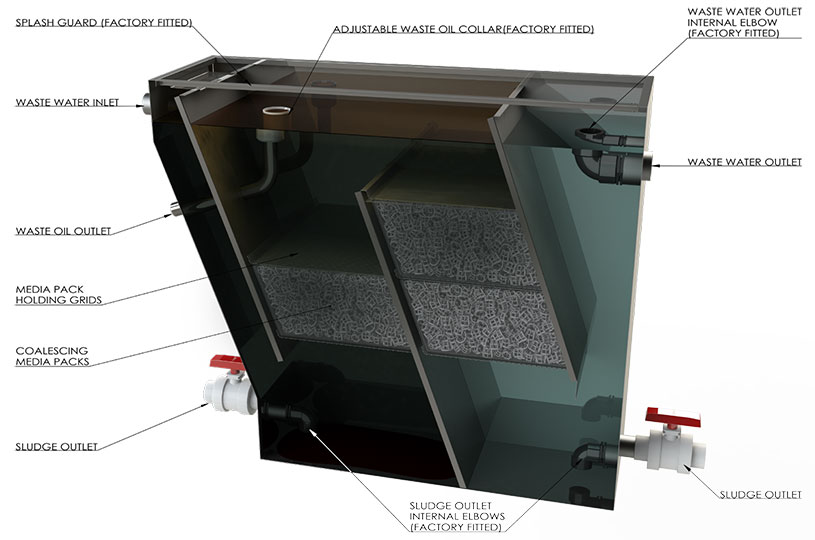 When the oil droplets reach a certain size they are buoyant enough to break free from the media packs. These oil  droplets then rise to the surface where it can easily be skimmed off and sent to a waste oil chamber. Left behind is oil free water, ready to be safely discharged.
Advantages
Coalescing Oil Separators are a simple and functional solution to remove oil and treat wastewater. It is an ideal way for small to medium enterprises to achieve water authority and environmental compliance
Cleanawater Oil Separators can be custom made to suit your water filtration and treatment needs. No matter your budget or business, we have the oil separator for you.
Call us to discuss your water treatment needs.
Must Read
Cleanawater on 14 December 2021
We know that most problematic odours afflicting waste handling areas are biological, using a topical odour treatment can mitigate existing odours and prevent odour generation while leaving a fresh key ...
Read more
Cleanawater on 2 September 2021
No matter what industry you're in, chances are you need odour control. VapourGard can help you eliminate odour complaints in a safe, cost-effective, and versatile way. ...
Read more