Wash bays for workshops and small spaces
Many workshops and other businesses requiring the wash down of vehicles and equipment face the challenge of space constraints. This is especially true when a business is in a growth phase where all available space must be dedicated to productive work. 
Construction sites also go through phases of large-scale activity and high levels of equipment on site. Finding space for a wash bay is critical but not easy. 
Portable wash bays are an ideal solution for overcoming this challenge.
Cleanawater is a leading supplier of portable wash bays in Australia. Find out more about our portable wash bay range.
The advantages for relocation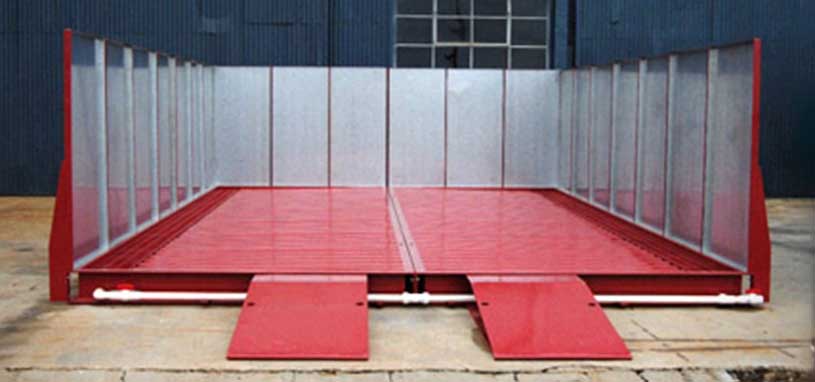 Many workshops and businesses occupy rented premises, allowing them to move to bigger premises as they grow. On the other hand, renting discourages major capital investments like the construction of a permanent wash bay.
Growing businesses must also rearrange their workspace to accommodate extra equipment and vehicles regularly. Building new machinery wash bays each time this happens is not practical.
Portable wash bays can easily be disassembled and relocated on the same premises or at new premises. The investment in a portable wash bay is not lost whenever the site is rearranged, or new premises are found.
Cleanawater also supplies pumping stations for wash bays located a long distance from the nearest sewer. This adds to the flexibility of portable wash bays allowing them to be located anywhere on the site. 
Advantages of wastewater management
Wash bay wastewater management is an important compliance issue. Local water authorities regulate the limits for contaminants like oil content and monitor the wash water discharged into the sewer network. Wastewater generators must apply for a trade waste permit to discharge water into the sewer.
For compliance reasons, wash bay wastewater must be contained and treated before discharging. This includes:
Interceptor pits to capture solids
Oil separators to remove hydrocarbons
Possible pH treatment depending on the application
While it could be tempting to construct a makeshift temporary wash bay area on site, compliance requirements may be missed. For example, wash bays must be bunded to prevent wastewater from escaping to a stormwater sewer. Unroofed wash bays should allow rainwater to be diverted to the stormwater after a first flush of the wash bay floor. This prevents downstream wastewater processing solutions from being overloaded by clean water.
Off-the-shelf or customised solutions
Cleanawater offers some standard off-the-shelf portable wash bay solutions. These units are designed to cover the most common wash bay needs, like a vehicle wash bay.
However, we also offer customised solutions. Where your space constraints offer unique challenges, Cleanawater has the expertise to develop a customised solution. This could include specific capacity requirements, connectivity to downstream wastewater processing or any other wash bay construction requirements.
We take the approach of first understanding the problem and then developing the solution that fits the need.
Service and Maintenance Contracts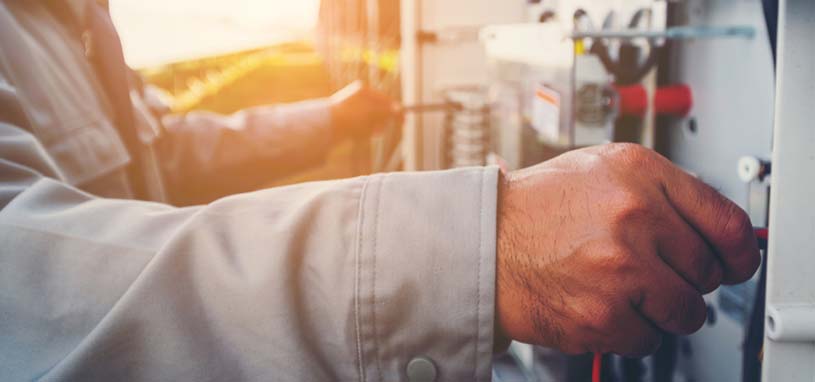 Running a workshop has enough challenges without adding the burden of maintaining a wash bay and wastewater treatment solution. This is why Cleanawater offers service and maintenance contracts.
Our technicians perform regular inspections and routine maintenance activities. This helps keep your system running smoothly and your wastewater compliant.
We also have the expertise to identify problems early and plan more extensive maintenance repairs. Taking these proactive steps can avoid costly downtime and a major expense.
Contact Cleanawater
Contact Cleanawater for all your portable wash bay needs, from heavy machinery to standard car wash bays. We have more than 20-years of experience in the Australian market with all the expertise to help you solve your space constraints and remain compliant with our water recycling systems.
Cleanawater also provides maintenance and servicing contracts, thus ensuring your wash bay system continues to perform year after year.
Contact the experts at Cleanawater to arrange a consultation for your portable wash bay today.
Must Read
Cleanawater on 26 September 2023
Control odours effectively and safely with CleanaWater's VapourGard system. Ideal for industries such as mining, landfill operations, recycling, and more, the VapourGard system uses lightweight partic ...
Read more
Cleanawater on 21 March 2023
Control odours effectively and safely with CleanaWater's VapourGard system. Ideal for industries such as mining, landfill operations, recycling, and more, the VapourGard system uses lightweight partic ...
Read more