Wastewater guidelines for Queensland Urban Utilities
Queensland Urban Utilities was formed in 2010 to service the Brisbane, Ipswich, Lockyer Valley, Scenic Rim, and Somerset councils—providing potable water, recycled water, and liquid waste management. Their area of responsibility covers over 14,000 square kilometres and has a customer base of 1,4 million consisting of both residential and commercial properties. Their staff complement is over 1,000 people.
The water supply and sewerage networks in Queensland Urban Utilities are each more than 9,000 kilometres long. 65 water pump stations and 29 sewage treatment plants are operated by Queensland Urban Utilities. They have won accolades for their innovative approach to business as well as a feature in the BRW's top 10 most innovative companies for 2015.
Queensland Urban Utilities is known for a no-nonsense approach to wastewater compliance, making it vital to understand the Trade Waste Permit process for the Queensland Urban Utilities area. Cleanawater has the technical expertise and product range to help you with your trade waste compliance with Queensland Urban Utilities.
Key trade waste limits for Queensland Urban Utilities
Acceptance standards for trade wastewater accepted by Queensland Urban Utilities are published online. This allows new customers to prepare for the trade waste application process and develop the systems they need to keep their trade waste on spec. Trade waste acceptance standards are designed to protect sewage workers from adverse health effects, as well as wastewater treatment plants and equipment from damage. Excursions in trade waste quality can have a direct impact on the environment leading to costly clean-up operations, fines, and negative publicity.
Description

Limit

Comment

Biochemical Oxygen Demand

2,000 mg/L

Different trade waste categories also have maximum limits per day.

Total Grease and Oil

200 mg/L

Individual hydrocarbon limits are also applicable. This total limit prevents blockages and protects treatment plants.

pH

Minimum 6

Maximum 10,5

Extremes of pH is harmful to workers, corrodes equipment, and negatively affects treatment plants.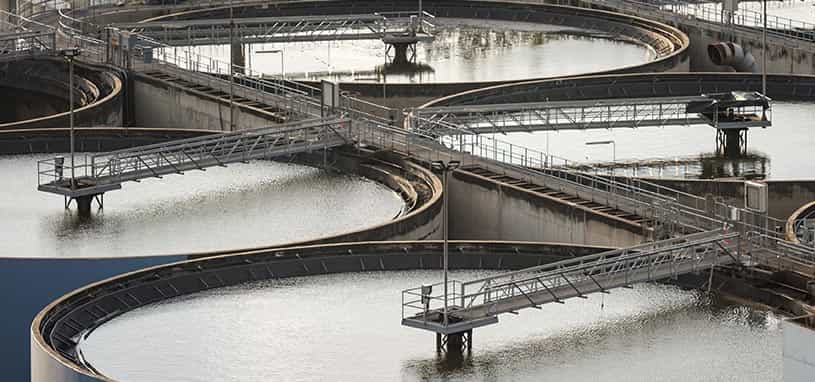 Types of trade waste agreements at Queensland Urban Utilities
*Correct at November 2018, from Queensland Urban Utilities
Trade waste approval holders in Queensland Urban Utilities jurisdiction are assigned to categories based on their business activity, as well as the type and volume of waste generated. Each category has specific requirements for compliance with the simplest form being domestic waste. The following table highlights the main differences between the categories:
Category

                 

Typical Business Type

Waste Description

A

Minor food service, residential care, school canteens

Deemed domestic strength with a volume lower than 65 kL/quarter

B

Automotive and mechanical workshops, laundries, hotels

Deemed domestic strength. Volume calculated as a percentage of potable water use.

C

Cooling tower discharges, boiler bow-down, swimming pool backwash

Less than half domestic strength for BOD. Volume calculated as a percentage of potable water use.

D

Brewery, abattoir, chemical processor, industry

Volume greater than 10 kL/d or strength greater than 20 kg/d BOD. Volume directly measured.

E

Restaurants, food manufacturing, commercial kitchen

Greater than double domestic strength for BOD. Volume calculated as a percentage of potable water use.
*Data correct at November 2018, from Queensland Urban Utilities
Queensland Urban Utilities requires trade waste approval to be issued. Applications must be submitted along with detailed drawings and operational descriptions of the process. Queensland Urban Utilities has a list of approved vendors for supplying pre-treatment equipment in order to ensure that trade waste is within their acceptance criteria.
Site inspections from Queensland Urban Utilities are common; and when unapproved vendors are enlisted for equipment, they enforce removal and replacement. Companies who fail to comply end up wasting time and money by not using the approved list in the first place.
Cleanawater solutions for trade waste treatment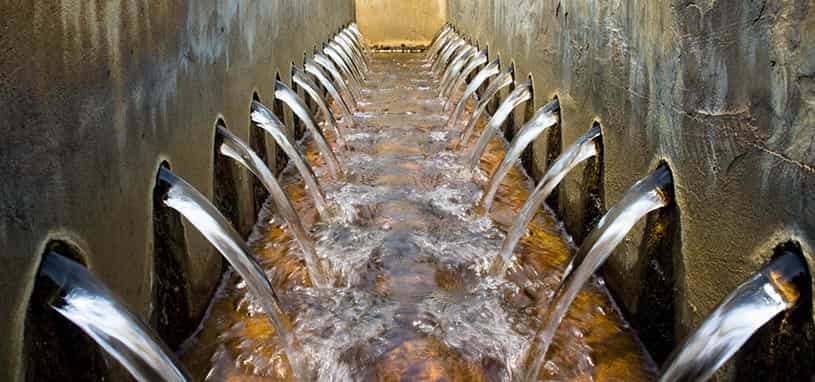 Cleanawater supplies coalescing, vertical gravity, and hydrocyclone oil water separators. Each has their own advantages and disadvantages—Cleanawater can advise you on the best solution for your particular application. Oil water separators help to keep your trade waste below the maximum limit for total grease and oil.
pH control systems are designed to keep pH of trade waste within the range of 6 to 10, which meets the Queensland Urban Utilities requirements. Cleanawater pH systems optimise chemical usage to prevent wastage. They can be supplied with either acid or base chemical dosing, or both, to control high and low pH swings.
With the strong emphasis on compliance in Queensland Urban Utilities, the onus is on trade waste generators to ensure their equipment is continuously maintained and operating as per design. Cleanawater provides maintenance and servicing for all our equipment to keep you compliant at all times.
Contact Cleanawater
We can help you apply for a Queensland Urban Utilities Trade Wastewater Agreement. We have more than 20-years experience in wastewater treatment in the Australian context. Find out more at Cleanawater, or call our expert team on 1800 353 788 today to arrange a consultation for your trade wastewater needs.
Must Read
Cleanawater on 14 December 2021
We know that most problematic odours afflicting waste handling areas are biological, using a topical odour treatment can mitigate existing odours and prevent odour generation while leaving a fresh key ...
Read more
Cleanawater on 2 September 2021
No matter what industry you're in, chances are you need odour control. VapourGard can help you eliminate odour complaints in a safe, cost-effective, and versatile way. ...
Read more