Sydney Water Trade Waste Compliance
More than five million people live in Sydney, the Illawarra, and the Blue Mountains. This area is serviced by Sydney Water, which is the largest wastewater service provider in Australia. Each day 1.5 billion litres of wastewater is collected and processed by Sydney Water. Their network is made up of over 25,000 km of piping, almost 700 pumping stations, 14 recycling plants, and 16 wastewater treatment plants.
Sydney Water has also developed a reputation as one of the most proactive wastewater service providers in Australia. Their hydrocarbon limits are much more stringent than most other states, and their inspections are known to be very thorough.
 Key trade wastewater limits for Sydney Water compliance
Sydney Water compliance standards for trade wastewater are published online. The purpose of these limits is to protect the workers at Sydney Water, ensure that public health is maintained and also protect the environment from pollutants. Some contaminants may also be damaging to Sydney Water equipment if not strictly controlled.
Description

Limit

                 

Comment

pH

7-10

PH outside of these limits may corrode piping and equipment and negatively impact on wastewater treatment processes, which are microbial in nature.

Petroleum hydrocarbons (flammable)

10 mg / L

Most States have a limit of 30 mg / L highlighting the high standards of Sydney Water.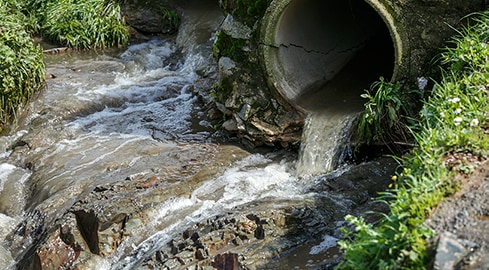 Types of Sydney Water trade waste agreements
There are two types of trade wastewater agreements with Sydney Water. The first is for commercial trade wastewater and the second is for industrial trade wastewater. Written approval must be obtained from Sydney Water before any trade wastewater is actually discharged into the sewerage system.
Commercial trade wastewater agreements cover businesses like retail food, automotive, commercial laundries, photographic, shopping centres with pre-treatment, car washes, mechanical workshops, and some other activities. Some of these commercial activities may require pre-treatment of wastewater before it is allowed into the Sydney Water system. This could include oil separators, grease traps, and other processes.
Industrial trade wastewater agreements cover manufacturing, textile facilities, the petroleum sector, cement, printing, and surface coatings - to name a few. Trade wastewater must meet the Sydney Water compliance standards, and is subject to random testing to ensure compliance.
Sydney Water trade waste application process
There is a standard process to obtain a Sydney Water trade waste agreement.
Submit your application with details of your activities.
Sydney Water evaluates your application and may request additional information.
Pre-treatment conditions are set. These must be selected from an approved list of suppliers. Using an unapproved supplier may result in you having to remove the equipment and change to an approved supplier at great cost and inconvenience.
Inspectors from Sydney Water inspect your facility should they deem it necessary.
A consent form is issued by Sydney Water detailing the terms of the agreement including acceptance standards.
Periodic tests of your trade wastewater will be conducted to determine your compliance. In addition, Sydney Water keeps a close watch on wastewater quality within the system and can track back to potential sources should there be an excursion.
Cleanawater solutions for trade wastewater treatment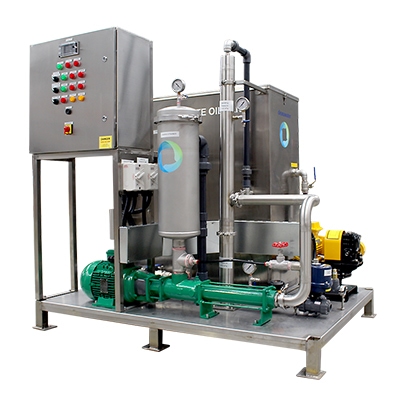 Cleanawater is an approved supplier of oil water separators for the Sydney Water network. We offer coalescing plate separators, vertical gravity separators and hydrocyclone separators. Whatever your wastewater flow rate and hydrocarbon percentage, Cleanawater has a solution that will help you maintain Sydney Water compliance.
Our pH control systems are also widely used within the Sydney Water network. We can treat both acidic or basic trade wastewater and can even offer a dual system if your trade wastewater varies from acidic to basic.
Sydney Water performs regular site inspections to check the quality of trade wastewater and to check the performance of pre-treatment equipment. Compliance failures or equipment malfunction can lead to serious fines. It is vital to keep equipment running as per original design and performing as per expectations.
Cleanawater provides maintenance services for all our equipment. We perform routine maintenance checks as well as annual services. Our long history in the industry means that you get the best technical service available for your needs.
Contact Cleanawater
Cleanawater can help you apply for a Sydney Water trade waste agreement. We have more than 20 years of experience in wastewater treatment in the Australia.
Get in touch with the expert team at Cleanawater or call us on 1800 353 788 to arrange a consultation for your trade wastewater needs.
Must Read
Cleanawater on 14 December 2021
We know that most problematic odours afflicting waste handling areas are biological, using a topical odour treatment can mitigate existing odours and prevent odour generation while leaving a fresh key ...
Read more
Cleanawater on 2 September 2021
No matter what industry you're in, chances are you need odour control. VapourGard can help you eliminate odour complaints in a safe, cost-effective, and versatile way. ...
Read more