Preventing Pollution When Washing Your Car
Cars are important assets that need to be cared for. However, heading to your driveway with a sponge and a bucket to wash your vehicle is no longer considered the best option.
What many people don't realise is that washing cars at home can result in heavily polluted water flowing into stormwater systems and contaminating water bodies.
On the other hand, a regulated commercial car wash will save you time and energy – as well as helping the environment.
Clearwater's single-minded focus is on helping businesses and individuals keep our water clean. For more information, get in touch with our expert team, or read through more of our handy resources.
The Side Effects of At-Home Car Washing
Research has shown that over 13 Gigalitres of contaminated wastewater are being directed into stormwater systems across Australia each year as a result of uncontrolled vehicle washing on hard surfaces.
What seems like just soap and water flowing down the drain is far more serious when you consider the large number of cars that are washed at home in urban areas – particularly over an extended period of time.
Your car wash water is contaminated with more than just detergent and mud. Other far more serious contaminants in the wash water include:
Petroleum hydrocarbons and Volatile Hydrocarbons;
Heavy metals;
Nutrients such as phosphorus and nitrogen;
Surfactants and suspended solids.
These products of your car wash flow via the stormwater drainage system into the nearest river, creek or ocean, presenting a danger to aquatic life and resulting in long-term consequences.
Non-Polluting – and Cost-Effective – Car Wash Alternatives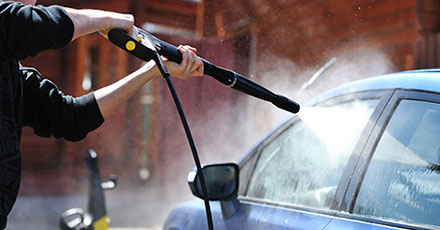 Wastewater treatment and water recycling solutions have gained momentum in Australia in recent times, with the acknowledgment of water as a precious and scarce resource.
Commercial car washes are required to comply with water authority and council regulations which set strict requirements for wastewater disposal. These requirements are put in place to protect urban stormwater systems as well as Australia's rivers, creeks, lakes and oceans.
It's not just good for the environment, however. With the rising costs of water, wastewater treatments and water recycling systems have also become a more cost-effective option for commercial car washes.
These days, car washes use very little mains water. Fine nozzles and high pressure hoses are instead linked to water recycling systems that reclaim water from wash bays.
It has been estimated that, on average, a single car wash will use the same amount of water as washing one load of clothes in the washing machine or a five minute shower.
Car wash equipment to address wastewater treatment and water recycling needs is available for manual, self serve, tunnel system and touch-free car washes.
Some of the systems car washes utilise to achieve responsible water practice include:
These water treatment and water recycling solutions can save commercial car washes up to 80% of their water costs, resulting not only in the sustainable use of resources and water efficiency but also greater profitability.
Water Treatment & Water Recycling for Compliance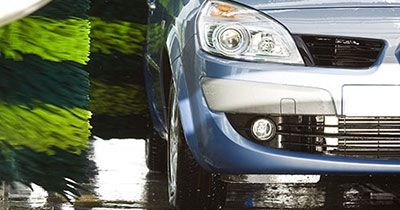 Car wash equipment is able to attain a high quality of recycled water by including a disinfection process in the cycle. It is also important that the car wash uses only bio degradable quick break degreasers and detergents. Ultimately, the water discharged into sewers must comply with the Trade Waste Guidelines.
With care being taken by commercial car washes to remain authority compliant and eco-friendly, it is worthwhile enlisting their services to wash your vehicle.
Remember: every individual who makes a decision to use a regulated car wash is making a difference to the environment and contributing to a cleaner, greener Australia.
For more information on sustainable and responsible water use, contact Cleanawater.
Must Read
Cleanawater on 14 December 2021
We know that most problematic odours afflicting waste handling areas are biological, using a topical odour treatment can mitigate existing odours and prevent odour generation while leaving a fresh key ...
Read more
Cleanawater on 2 September 2021
No matter what industry you're in, chances are you need odour control. VapourGard can help you eliminate odour complaints in a safe, cost-effective, and versatile way. ...
Read more